Sales Have Ended
Ticket sales have ended
Thankyou for registering for this special Mothers Day Wellness Morning: Saturday 8th May 2021 8.45am- 10.15am 2 Tickets Purchased Location –Sanctuary Cove, Country Club - Yoga Room Arrive 15 minutes prior to the event Registration sign in will take place outside the Yoga Room - No need to bring your ticket Fritz & Lola will be there on the day with a selection of Yoga Matts for purchase with an Exclusive Mothers Day Discount of 50% off. Or you can simply buy one on-line as a special mothers day gift. Use Code: Boho Yoga Any questions please feel free to contact Lauren prior to the event on 0450 922 805 Namaste xxxx
Event Information
Location
Sanctuary Cove Golf and Country Club
The Parkway
Hope Island, QLD 4212
Australia
Sales Have Ended
Ticket sales have ended
Thankyou for registering for this special Mothers Day Wellness Morning: Saturday 8th May 2021 8.45am- 10.15am 2 Tickets Purchased Location –Sanctuary Cove, Country Club - Yoga Room Arrive 15 minutes prior to the event Registration sign in will take place outside the Yoga Room - No need to bring your ticket Fritz & Lola will be there on the day with a selection of Yoga Matts for purchase with an Exclusive Mothers Day Discount of 50% off. Or you can simply buy one on-line as a special mothers day gift. Use Code: Boho Yoga Any questions please feel free to contact Lauren prior to the event on 0450 922 805 Namaste xxxx
Special Mothers Day Unconditional Love & Wellness Morning
About this event
Happy Mothers Day - Spoil Your Favourite Sister, friend, mother or family member at 'Luxury Sanctuary Cove '
Investment $45 for 2 People ( Australian Dollars )
Location –Sanctuary Cove, Country Club - Yoga Room
Special Mothers Day Gift Bag After Your Class
Celebrate the beauty of Mother's Day with your favourite daughter, sister, friend, mother, aunt, or other family member at this family friendly morning. Take this small hour and a half of relaxation that will bring connection - relaxation and bonding time on the special day.
Your relationship with your mother is a defining aspect of your life. As we approach Mother's Day let's take time to show love.
The practice of yoga and meditation helps us to quiet the mind, and work towards seeing ourselves, others, and the world, as one connection. When we let go of expectation and approach each new challenge with compassion, we're able to create energy rather than take it.
You will start your morning with a relaxing yin yoga practice, relax and unwind into a beautiful Sound Bath, Indulge in the serenity of essential oils and a beautiful heartfelt connection that will leave you both floating away with an internal smile from the inside and out .
In the spirit of mothers day you will also receive a gift bag of goodies to take with you and enjoy.
All levels are invited and no yoga experience is required, Lauren will guide you softly though a gentle yin yoga practice that allows your body and mind to just drift away
Get Ready To Be Moved By Sound Healing, Relaxing Yin Yoga And A Wonderful Connection Filled Morning You Wont Forget.
Throughout the postures you will go on a journey of self-discovery and then lay back and enjoy a Deep Sound Healing Session
The Sound Healing will be deep using many instruments that have been collected from all over the world, You will be transported on a journey using Crystal Bowls – Gongs – Rain Wheels and many more unique instruments, the layers of tones and overtones will vibrate every cell of your body, relaxing muscles, releasing emotions bringing your body back to a deep state of relaxation, clearing you of unwanted or old energy that no longer serves you ready for a fresh year ahead
After your class you will be saying 'Dear Sound Journey' – Thank-you for always clearing my head, healing my heart and lifting my spirits'.
Sound Healing helps with:
• Improves Sleep issues
• Improves Mental, Physical and emotional well being
• Anxiety & Depression
• Stress & Fatigue
• Relaxation and rejuvenation
• Calm the mind and body and regulate the immune system
Event Details - What Should I Bring
• Yoga mat, sanitiser, blankets, bolsters and pillow for comfort ( optional, otherwise everything will be supplied on the day )
• Bolsters Matts and Blankets are available if you choose not to bring your own
• Eye Pillows will be supplied
• Comfortable clothing
• Pre-pay Via Eventbrite take advantage of this mothers day offer ( Limited spaces available ) Multiple Tickets can be purchased
• Call or Text Lauren if you have any questions 0450 922 805
• We follow all Government Covid 19 Safe rules
• Free Parking
• Arrive 10 minutes prior to event to allow ample check in time
• Enjoy tea and coffee or a delicious breakfast at the new Café before or after your class or try one of the local cafes at Sanctuary Cove only 2 min drive away
• As you drive into Sanctuary Cove you will see all sorts of amazing wildlife
Where:
• Location –Sanctuary Cove, Country Club - Yoga Room
Directions: Simply Follow the Signs As You Drive In - Turn Right At First Round about as you enter Sanctuary Cove - Then take the second round about on the right and follow the road up to the club
The First Step To Wholeness – Is To Discover Your Story And Your Individual Journey.
See Boho Spirit & Sound Journeys FB Page
See Boho Spirit & Sound Journeys Instagram Page
Much Love - Lauren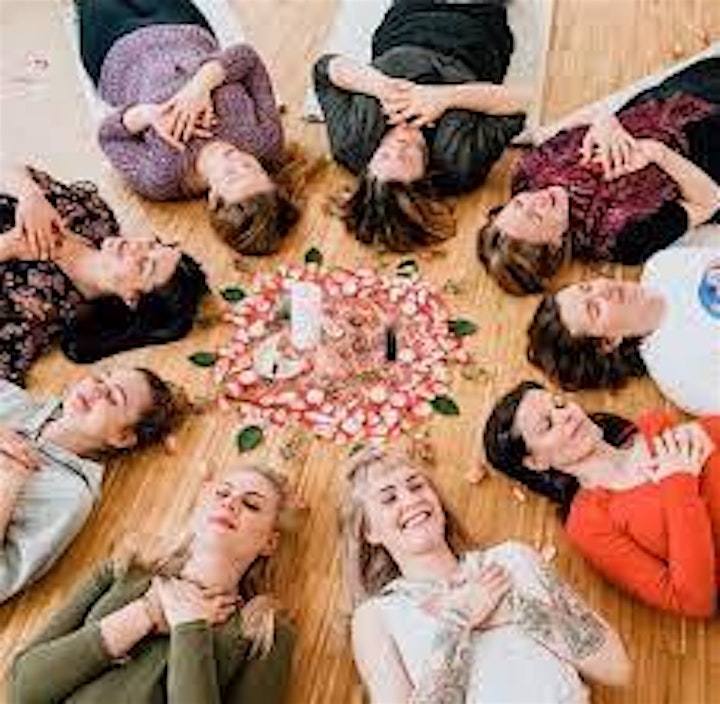 Date and time
Location
Sanctuary Cove Golf and Country Club
The Parkway
Hope Island, QLD 4212
Australia
Refund policy