Description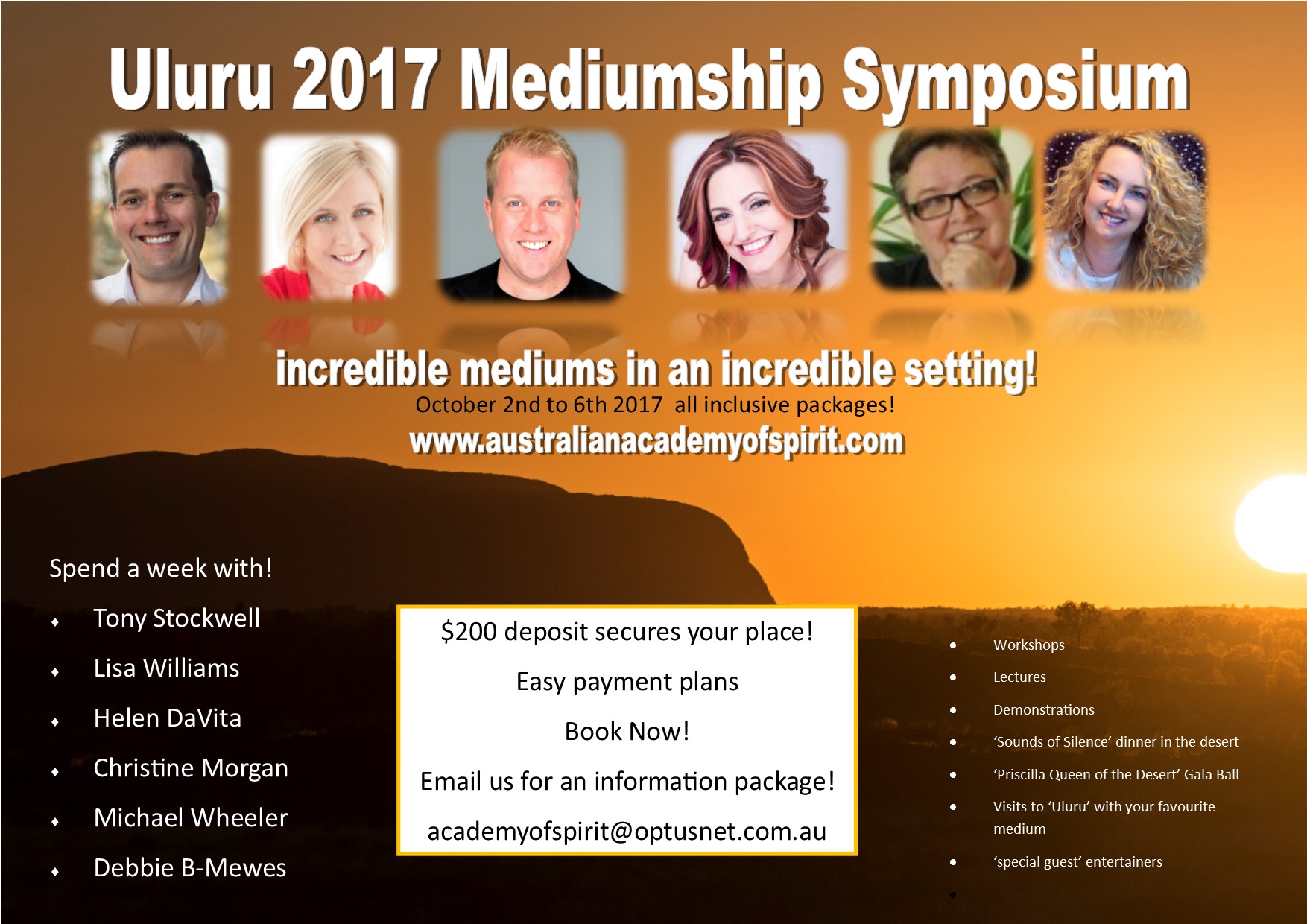 To celebrate the fact that now we have the most exciting line up of incredible mediums and tutors for the 2017 Uluru Mediumship Symposium.
Lisa Williams

Tony Stockwell

Helen DaVita

Christine Morgan

Michael Wheeler

Debbie B-Mewes
We are offering for a short period of time and for those organsided people that want to make sure they get a place and the room type they want. The option of registering and securing your place for a very low deposit of $200.
Once you register we will be in contact with you to find out the room type you would like (all details available on the website)
If you choose to share an apartment or room, on the registration form there will be the option of placing the names of the friends you wish to share with and as they book we will allocate them to your room.
This offer will only be available until the 30th June and once we have the room type you require we will wok out a payment plan of the balance divided by the 15 months remaining making the payments easy and manageable.
Click here to get your early deposit in and secure your place!