Description


Do you want to master public speaking?
The average person speaks anywhere between 7,000 – 20,000 words a day. Even though we adopt our ability to speak as a form of communication as a child, many of us struggle to effectively communicate and influence others as an adult, especially when it comes to being effective and authentic at impromptu speaking.
Whether you own your own business, work for an organisation, or have a family to look after, effective communication is what you need to achieve desirable outcomes - whether in life or business. Join Servcorp and Jody Dontje at this exclusive, inspiring public speaking workshop.
What you'll learn
• Strategies to Be Effective and Authentic on and off Stage
• How to Become an Impromptu Speaking Success Machine
• What Makes a Proactive Mindset for Public Speaking and Communication
• How to Overcome Limiting Beliefs and Fears
• Tips for Writing and Delivering a Speech
• Tips for Effective Communication and Connection


About Jody Dontje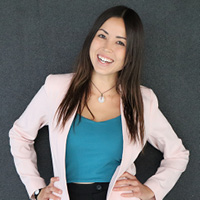 Jody Dontje is a recognised inspiration, changing the lives of individuals internationally. Her life mission is to empower others to access and activate their fullest potential and live a life of purpose, vibrancy, and fulfillment. Jody is a Fulfilment Mindset Coach, Public Speaking Coach, an International Humanitarian, Tedx Talk Speaker, Teacher, WFWP Speech Contest Winner and Founder of 2 global empowerment charities (The Help Nepal Appeal and FundMyCharityWork.com).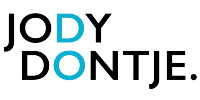 Jody's struggles throughout her childhood and adolescent years led to her developing severe identity issues as a result of being subjected to racism and bullying. It wasn't until Jody dedicated herself to volunteering and empowering others that she truly found her voice, confidence, purpose in life and true fulfillment. Now, Jody dedicates every day to empower others across the globe to access and activate their fullest potential, live their dream, and lead a life of vibrant success, fulfillment, and purpose.
Jody is bringing humanity back into conversations and empowering others to be effective and authentic public speakers and communicators.

FAQs
Will there be food / drinks?
Canapés will be served with a selection of beverages.
Is there a Door Prize?
Bottle of Moet
How do I get there?
Train: Short walk to Southern Cross & Flagstaff train stations.
Tram: Departs from stops directly opposite 140 William Street (on both Bourke and William Streets).
Bus: Departs 1 block away from the corner of Bourke Street and Queen Street.
How can I contact the organiser with any questions?

If you have any questions of the event, please contact Rachael, Rachael.Gayed@servcorp.com.au