About this Event
PUBLIC SPEAKING TO SETTLE NERVES by Comfort is for Wimps
"A guided open-mic night where you become a braver version of yourself'
Speaking & Grazing is an easy and entertaining environment that encourages people to explore the edges of their comfort zones. It will get you comfortable with being uncomfortable.
"Use honest confidence to get out of your own way"
I can't promise you anything…. but there will be food, drink and a safe and entertaining environment to consume it.
GET
An energy-boosting Supergreen Superfood Powder shot from SWIISH
A delicious SWIISH grazing platter to share with your newest pals
Lessons in how to use vulnerability, anxiety & emotions
New perspectives on what confidence really is
Ideas on how to stop worrying about what people think
An opportunity to practice creative speaking in front of a non-judgemental crowd
Feedback (via email) on your style and presence
A little red wine with dessert
10% discount code for all SWIISH products
WHO IS THIS FOR?
Whether you're a total beginner and want to build confidence at a steady pace, or you've got experience under your belt but need to improve your style, energy and presence, this will suit both levels by helping you learn to relax and just be your engaging natural self.

I'm Jessica O'Reilly and Comfort is for Wimps started as a storytelling blog in 2014 where I would write about pushing myself outside my comfort zone to uncover the braver version of myself.
As a hobbyist comedian and lover of communication, I now coach people how to stand up with honest confidence in front of a room. Read more.

SWIISH is all about helping and inspiring people to lead balanced and happy lives, with a strong emphasis on fresh, wholesome food. This is why I've chosen to create from their Simple & Lean cookbook.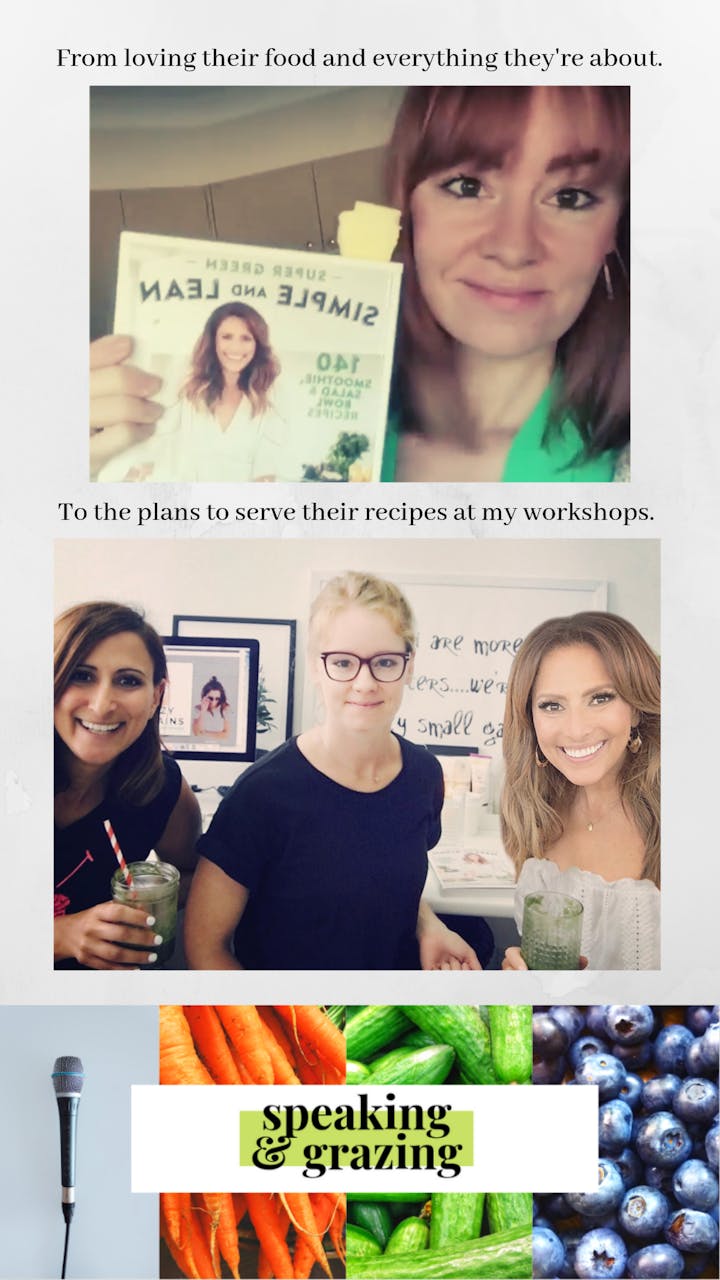 'EASY SUNDAY STARTER' FROM SIMPLE AND LEAN