Description
How do professional emcees run events so effortlessly?
How do they seem to magically have the gift of the gab to confidently talk about anything on stage in a room full of strangers?
Learn this and more insider secrets that only the select few elite emcees know.
*Door fee of RM5 for light refreshments applies.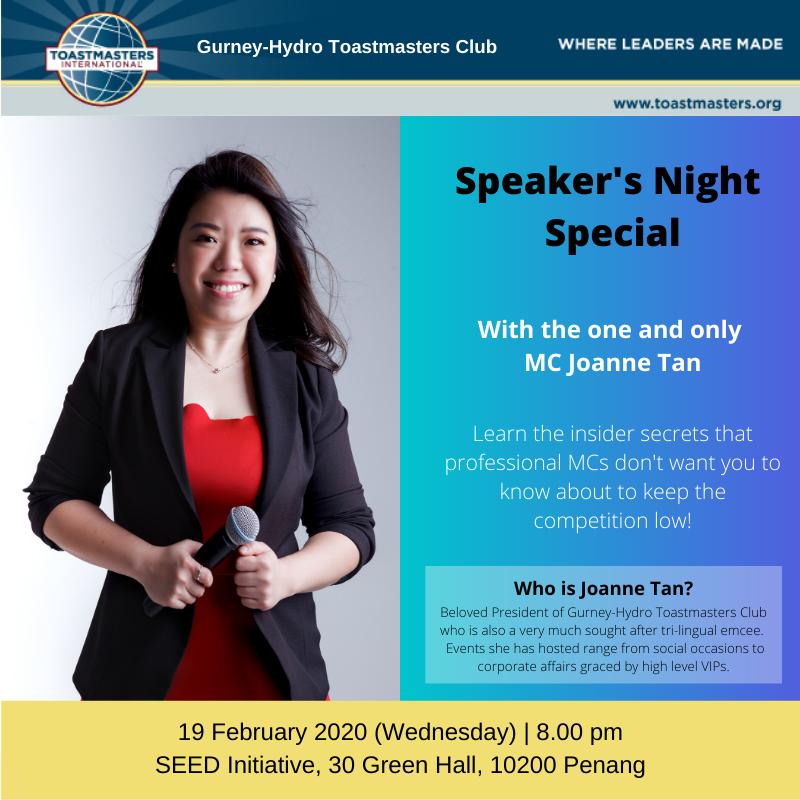 This event is proudly brought to you by Gurney-Hydro Toastmasters Club.
Toastmasters provides a supportive and positive learning experience in which members are empowered to develop communication and leadership skills, resulting in greater self-confidence and personal growth. Members improve their speaking and leadership skills by attending the regular meetings held in one of the 16,400 clubs in 141 countries that Gurney Hydro is proud to be part of.