Speaker Series : The Other Moderns : Sydney's forgotten European design leg...
Description
Join the editor of The Other Moderns, Rebecca Hawcroft, to hear about the work of Sydney's forgotten émigré architects, interior designers, and furniture makers working from the 1930s to 1960s, and their groundbreaking impact on modernist design.
Highlighting the direct connections between Sydney and the European design centres of Vienna, Berlin and Budapest the book provides a new understanding of modernism. Richly illustrated with rare photography, including stunning images from Austrian-born photographer Margaret Michaelis and furniture from the collection of Hotel Canberra, the book explores the work of this unacknowledged group of style makers for the first time.
Book for sale and signing from Berkelouw.
Free event - All welcome - Light refreshments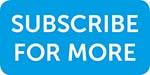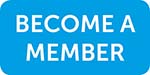 Photo and video consent information.