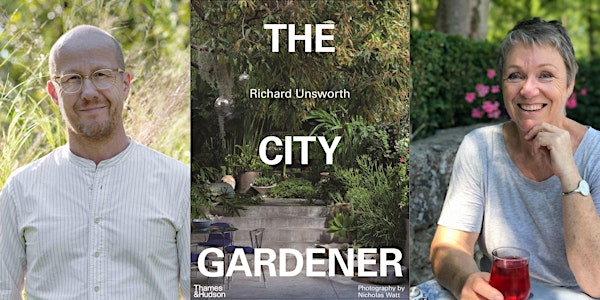 Speaker Series: "The City Gardener" - Richard Unsworth in conversation
Location
Marrickville Library and Pavilion
313 Marrickville Road
Marrickville, NSW 2204
Australia
Join writer and garden designer Richard Unsworth in a discussion about his book "The City Gardener"
About this event
Our urban gardens provide an essential green refuge amid the expanding concrete jungle. Join writer and garden designer Richard Unsworth in a discussion about his book The City Gardener, an exploration of how inspired design can optimise the space we have, whether large or small, to create a plant paradise. The book explores twenty private gardens created by Richard. Ranging from 38 to 1385 square metres, the gardens run the gamut of possibilities for revolutionising urban home life outdoors.
Richard will be joined in conversation by Sydney Morning Herald gardening columnist, Robin Powell.
Want to read the book before attending?
Inner West library card holders can borrow the book by reserving from our online catalogue.
We follow NSW Public Health Orders. See conditions of entry here.
Photo and video consent at library events
ABOUT THE SPEAKERS
Richard Unsworth is a leading garden designer and writer based in Sydney, and the owner of renowned outdoor design store Garden Life. Having grown up in England, Richard moved to Sydney in the 1990s, where he furthered his love of gardening with formal study in urban horticulture and started his first business, focusing on inner-city garden design. In 2001, he opened his first store, Garden Life. He has since expanded his practice to work in larger spaces both in the city and further afield. Passionate about the natural environment, he spends his free time restoring the heritage garden at Trincomalee, his home in Pittwater, and helping people better connect with nature and with each other through a series of bushwalks to raise money for the Indigenous Literacy Foundation.
Robin Powell is a writer with years of experience reporting on the good things in life. She has been a travel journalist, recipe developer, wine writer, restaurant reviewer and honey judge; and dug in as garden editor on a number of publications. For many years now she has been a garden columnist for the Sydney Morning Herald, and was recently transplanted from a much-loved plot in Spectrum on Saturdays to a weekly column on Fridays. She is also a garden tour leader, a role that takes her to gardens around the country and further afield introducing travellers to wonderful gardens and the people who make them. Robin gardens in Sydney's inner west.