Description
Join actor and bestselling author, Judy Nunn, as she discusses her compelling new novel, Sanctuary.
On a barren island off the coast of Western Australia, a rickety wooden dinghy runs aground. Aboard are nine people who have no idea where they are, strangers before the storm that tore their vessel apart. Forty kilometres away in the tiny fishing port of Shoalhaven, everyone knows everyone, and nothing ever changes. Until now...
Free event - All welcome - Light refreshments

Photo Credit: Milen Boubbov 2011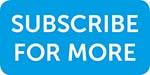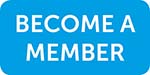 Photo and video consent information.