Speaker Series: Roy Williams : Mr Eternity – The Story of Arthur Stace
Description
This long-awaited biography tells the full story of Arthur Stace who for decades rose before dawn to write one-word, "Eternity" in chalk on the footpaths of Sydney and beyond. It took just one man, "Mr Eternity", an underclass battler, former drunk and criminal to inspire an entire city.
Written by award-winning Australian author Roy Williams with Elizabeth Meyers, whose parents were close friends of Arthur Stace
Book for sale and signing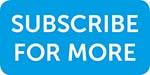 Photo and video consent information.