Speaker Series: Philosophy : Stoicism as a way of life by Tim Rayner from U...
Description
The ancient Greek and Roman Stoic philosophers sought to vanquish the passions and prized rational self-control over all else. Come and find out from Dr Tim Rayner from UTS why this stringent form of philosophy is undergoing a surge of popularity today, particularly in the world of entrepreneurship.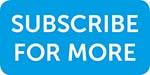 Photo and video consent information.