Speaker Series: Pension payments & accomodation options - Vietnamese
Description
Wellbeing Talks in Community Languages - Pension payments and accomodation options
Pensioners are invited to hear about the changes to payments, and options in renting a premises, living in a nursing home or buying a retirement home.
Presented by Evonne Kalafatas from the Department of Human Services and a translator.
Các cuộc nói chuyện phúc lợi cho các ngôn ngữ trong cộng đồng
Về các khoản tiền trả hưu và các lựa chọn chỗ ở
Người về hưu được mời nghe về những thay đổi về tiền trả hưu và những lựa chọn khi thuê nhà, sống trong nhà dưỡng lão hoặc mua nhà về hưu.
Do cô Evonne Kalafatas từ Bộ Dịch vụ Nhân sinh trình bày và sẽ có thông dịch.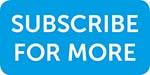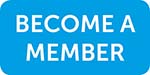 Photo and video consent information.