Speaker Series: Pension payments & accomodation options - Portuguese
Description
Wellbeing Talks in Community Languages - Pension payments and accomodation options
Pensioners are invited to hear about the changes to payments, and options in renting a premises, living in a nursing home or buying a retirement home.
Presented by Evonne Kalafatas from the Department of Human Services and a translator.
Conferência sobre bem estar em língua comunitárias
Pagamento de pensões e opção de alojamento
Pensionistas estão convidados a participar em conferência sobre alterações em pagamentos e opções de aluguer de casa, vive rem centros de Terceira idade ou compra de casa em aldeias comunitárias de reformados.
Apresentado por Evonne Kalafatas do departamento de serviços humanos e um tradutor.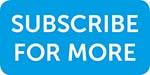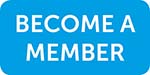 Photo and video consent information.