Description
Wellbeing Talks in Community Languages - Pension payments and accomodation options
Pensioners are invited to hear about the changes to payments, and options in renting a premises, living in a nursing home or buying a retirement home.
Presented by Evonne Kalafatas from the Department of Human Services and a translator.
حوارات بلغات الجاليات حول رفاهة المجتمع
دفعات المعاش وخيارات السكن
الدعوة مقدّمة إلى أصحاب المعاشات للتعرُّف على التغييرات التي طرأت على الدفعات، وخيارات استئجار عقار أو العيش في دار مسنين أو شراء منزل للتقاعد. تقدِّم الجلسة Evonne Kalafatas من وزارة الخدمات الإنسانية، مع وجود مترجم شفهي.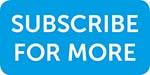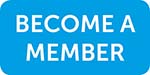 Photo and video consent information.