Description
Writers from disabled-led arts collective, Outlandish Arts will present original work in an evening of spoken word, performance and audience exchange. The work of Outlandish Arts shifts the conditions that limit artist and audience access to the wider possibilities of creative expression and representation. This session is Auslan interpreted.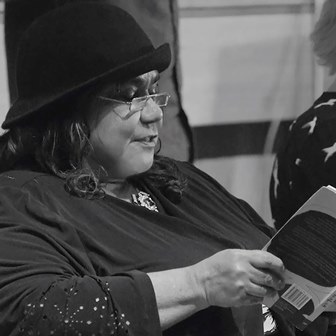 Gayle Kennedy is a member of the Wongaiibon Clan of South West NSW. She worked for many years as policy officer at the Aboriginal Justice Advisory Council, NSW Attorney General's Department. Gayle is an award-winning author. She wrote for Streetwize comics communicating social issues to young people, Indigenous communities and people of linguistically diverse backgrounds. Her publications include children's novels for the OUP Yarning Strong series, Koori Girl Goes Shoppin' and Me, Antman & Fleabag. Gayle's book, Me, Antman & Fleabag is currently being made into a TV series.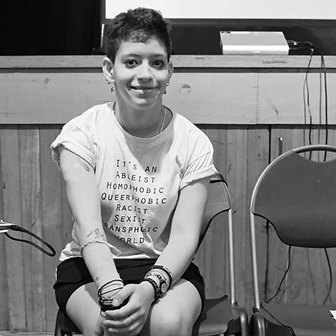 Georgia Cranko is an innate social agitator, a poet and an artist with a sharp wit and passion for challenging the normative social consciousness. With a unique voice, a quirky body and an equally quirky mind, she feels compelled to share her lived experiences just in case they help to positively change the world ever so slightly. She gives presentations and lectures on identity politics, disability, communication and non-sense to university classes, disability organisation, and whoever else shows a faint interest. She enjoys researching, she writes persistently and even is published sometimes, most notably in the Guardian. She is genderqueer, an avid feminist, and also a cultural theory nerd, who has an inherent ability to organise for social change and bring out the best in people. Her political resistance is about carving out hopeful, nourishing and accessible ways forward in these turbulent times.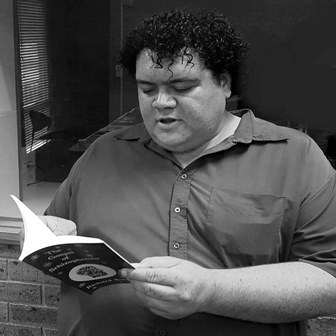 Richard Bell is a poet, photographer and mental health activist. His poetry has been published in the Schizophrenia Fellowship NSW, Annual Poetry Journal, Vibewire.org, Poetry Space, Verity La, Wollondilly Ink and Conexoz. He was commissioned to write for the public artwork project, Poetry: The Indelible Stencil, a region-wide project in NSW. Richard's collection of poetry, The Gospel of Schizophrenia, was published in 2015.

Richard's poetical photographs have been exhibited in Campbelltown Arts Centre, Fairfield City Museum and Art Gallery and NSW Parliament House. He is currently focusing on exploring his Polynesian and Tongan identity.

Photo and video consent information
Inner West Council is strongly committed to ensuring people with a disability have equal opportunity
to take part in local activities and have fair access to Council and community programs, services and
resources. All Inner West library branches have step free entry, though please note there is no accessible
toilet at Stanmore Library.