Description
As adults, sisters Lexie and Annie could not be more different. Lexie is a successful doctor and happily engaged. Annie is an addict - a thief, a liar and unable to remain clean. When Annie's newborn baby is in danger of being placed in foster care, Annie picks up the phone to beg her sister for help. Will Lexie agree to take in her young niece? And how will Annie survive, losing the only thing in her life worth living for?
Before I Let You Go is the stunning new novel from Kelly Rimmer, internationally bestselling Australian author of The Secret Daughter, Me Without You, When I Lost You and A Mother's Confession.
Book for sale and signing.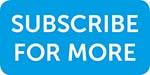 Photo and video consent information.