Speaker Series: John Hadley lecture : What's all the fuss about animal righ...
Description
John Hadley, senior lecturer in the School of Humanities and Communication Arts at Western Sydney University, will present an overview of the philosophy of animal rights. John will discuss: the ethics of pet keeping, eating meat, using animals in biomedical research and visiting zoos; the difference between animal welfare and animal rights; the distinction between causing pain and painlessly taking life; the status of invertebrates, fish and so-called feral species; the conflict between animal rights and biodiversity conservation; recreational hunting and so-called conservation hunting; human-animal friendships; and the analogy between racism, sexism and 'speciesism'. All the rival philosophical positions on these topics will also be explained.
Free event - All welcome - Light refreshments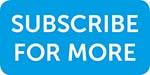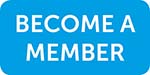 Photo and video consent information.
Inner West Council is strongly committed to ensuring people with a disability have equal opportunity to take part in local activities and have fair access to Council and community programs, services and resources. All Marrickville Library branches have step free entry, though please note there is no accessible toilet at Stanmore Library.