Description
Ian Burnet has spent thirty years, living, working and travelling in Indonesia and is fascinated by the diverse history and culture of the archipelago. His book Archipelago attempts to describe some of the fascinating history and huge diversity of the Indonesian Archipelago and its people. The Indonesian national motto had to be 'Unity in Diversity', as these islands are an extraordinary mixture of races, religions, languages and cultures.
Books for sale or signing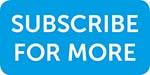 Photo and video consent information.