Speaker Series: Defying the Enemy Within with Joe Williams @ Balmain Librar...
Description
Former NRL player, world boxing title holder and proud Wiradjuri First Nations man Joe Williams' experience with severe mental illness and addiction inspired him to become a mental health advocate. In 2017 he was named a finalist in the National Indigenous Human Rights Awards for his work in suicide prevention and mental health and for fighting for equality for Australia's First Nations people.
Book for sale and signing
Free event - All welcome - Light refreshments
Balmain Library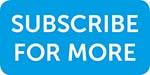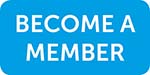 Photo and video consent information.