Description
Join co-founder Alex Elliot-Howery and Cornersmith's head chef and 'waste warrior' Sabine Spindler for a lively talk about their new book Salads & Pickles. Cornersmith, local to Marrickville and Annandale are leaders in food waste reduction and at the forefront of the pickling trend. This new book contains no diets, no superfoods, and no guilt. With a focus on seasonal salads, pickles and preserving, the book also includes dozens of simple ideas for fresh ingredients that might otherwise be thrown away. Sample some preserves and hear more about cooking from scratch, less meat and more vegetables using fresh ingredients. Visit www.cornersmith.com.au for more information.
This is a free event.
For more events at Inner West Libraries click here.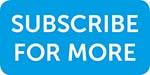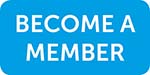 Photo and video consent information.
Inner West Council is strongly committed to ensuring people with a disability have equal opportunity to take part in local activities and have fair access to Council and community programs, services and resources. All Marrickville Library branches have step free entry, though please note there is no accessible toilet at Stanmore Library.