Description
Hero or villain? This is the age old question on bushrangers, but whatever side you take, you must admit two things: they're quintessentially Australian, and they make for rattling good stories.
Join us to revisit some old favourites, like Ben Hall, Captain Thunderbolt, Moondyne Joe and Martin Cash, and some lesser known but no less colourful characters - thugs and scholars, Chinese and Jewish, Aboriginal, women and gay. And yes - of course we'll include Ned!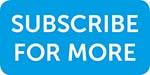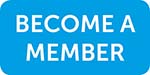 Photo and video consent information.
Image attribution: Death of Australian bushranger Captain Thunderbolt, by Samuel Calvert (State Library of Victoria.) [Public domain or Public domain], via Wikimedia Commons