Description
Join ABC radio presenter and author Richard Fidler to discuss his latest book Saga Land, a gripping blend of family mystery, contemporary stories and the beautiful and bloody Viking tales, set against the starkly stunning landscape of Iceland.
Richard's radio interview program, Conversations with Richard Fidler, features local and international guests from all walks of life and is ABC Radio's most popular podcast, downloaded more than 3 million times per month. Richard is also the author of the bestselling book Ghost Empire.
Books for sale and signing.
Free event - All welcome - Light refreshments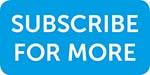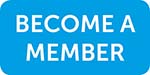 Photo and video consent information.