Speaker Series: A crisis of expertise? Science, Environment and Democracy...
Description
A central problem for democracies is the accommodation of competing forms of authority: how to square scientific expertise, on the one hand, and popular representation, on the other.
This discussion lead by Associate Professor Matthew Kearnes, explores the ways in which the authority of expertise is increasingly questioned by both populist and progressive social and political movements. Focusing on environmental policy, it explores how we might establish more plural and diverse forms of democratic participation that extend beyond the formal processes of democratic representation.
Associate Professor Matthew Kearnes teaches in Environmental Humanities at UNSW, he is an Australian Research Council 'Future Fellow'.
Philisophy Series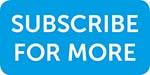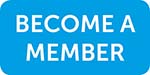 Photo and video consent information.