Description
The Problem
- Are you ever nervous when you present your products/services/ideas to others?
- Would you like to be more confident and energised when YOU are in the spotlight and the stakes are high?
The Solution

As an Entrepreneur or an Employee, you need smart strategies at your disposal to both sell yourself and to present your ideas confidently to your customers, clients and colleagues.
Whether your goal is to hold a meeting, give a presentation, speak at a Conference, network with others more confidently or simply speak to two of your colleagues at once without feeling anxious, this is the workshop for you!
In this fun and interactive session, you will learn how to:
1. IMPLEMENT a super-simple strategy to calm your nerves when you feel under pressure

2. CHANGE your mindset from nervous and tentative to confident and empowered in moments
3. HARNESS the power of your physiology to project a powerful and authoritative presence at important presentations

What to bring
Pen and notebook, and a willingness to contribute to the workshop discussion!

Agenda
Please arrive at 12:20 pm for a 12:30pm Start.
12:30 pm – 1:30 pm Workshop facilitated by Susan Weser
Venue

- Enter the NAB building, Docklands
- Walk straight past the cafés on your right
- NAB Village is located at the rear of the Ground Floor. You'll see the Concierge Desk in the middle.
- A NAB Village team member will be able to direct you to the Workshop Meeting Space.
About the Facilitator
Susan Weser is the founder and Director of Empowered2Thrive. She is a corporate wellness+productivity speaker, trainer, coach and consultant, who loves to empower and inspire people to be healthier, happier and more productive - both in the workplace and in life.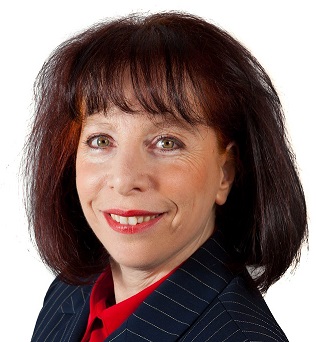 Visit Susan's website: http://www.empowered2thrive.com.au/