Level 1: 10-week course for only $295 ($14p/hour!) Level 2 and above: 10-week course for $385 (10% discount for returning students!)
About this event
We are now accepting students for TERM 1, 2022!
¡Hola!
New term starts on January 28th, 2022, however we have a few classes starting now. Complete your enrolment before 28th Dec 2021 to get the Early Bird promo on our standard 10-week courses of Italian.
Early bird Language Classes:5% discount - in person (East Ballina, NSW 2478)10% discount - online
*Conditions apply.
Secure your spot (max 6 students!): info@clacademy.com.au
************************************************************
Spanish For Beginners 1 - A1 Small group classes
10-week course for only $295 ($14/hour!)This is the 1st part of Spanish A1. Secure your spot (max 6 students!): info@clacademy.com.au
************************************************************
In this course you will have the chance to learn the basics of Spanish in a relaxed and fun atmosphere, within a small group where your learning is our main focus.
Course Outline
Topic 1: Greetings and introducing yourself. Spanish sounds and the alphabet.
Topic 2: Spain and Latin America. Spelling names and cities.
Topic 3: Saying hello and introducing someone. Gender and nationalities. The present tense of the verb Ser (to be).
Topic 4: Professions. Informal vs formal. The present tense of regular verbs.
Topic 5: Numbers. Introducing the family. The plural.The present tense of the verb Estar (to be). Comparing Ser y Estar.
Topic 6: Saying and asking where things are. Prepositions of place and possessive adjectives.
Topic 7: Asking and telling the time. More about numbers.
Topic 8: Talking about daily routines. An introduction to reflective verbs. The days of the week.
Topic 9: Talking about work and/or study. Review of verbs.
Learning Outcomes
At the completion of this course you will:
Understand the basic sounds and fundamental aspects of the Spanish language
Be able to greet both formally and informally in Spanish
Ask and answer simple questions about yourself, others and objects
Be able to tell the time and give personal information
Be able to talk about your nationality, about your job, and about daily routines
Be familiar with basic grammar properties of the language.
We complement our courses with conversational meet ups so students can practise not only with their classmates but also with native speakers and language learners who did not study with them. 🙂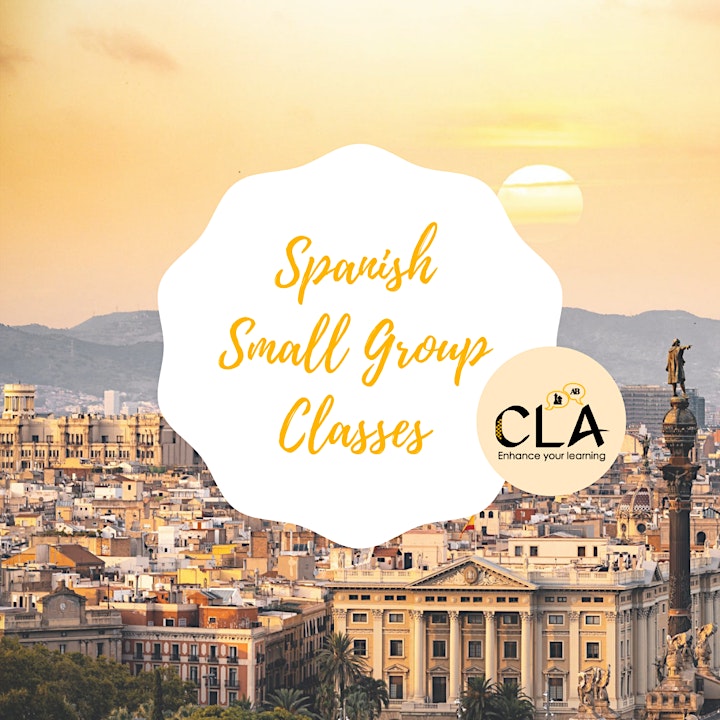 Organiser of Spanish Small Group Classes - Online and In Person
We are a small, family-oriented chess and language school - our goal is to enhance learning for children and adults. We provide chess and language classes that promote the development of strategic thinking, multi-tasking, problem-solving, memory, communication skills, and the mind-opening process.