About this Event
A one day immersion with Amber Hawken and her team of speakers, meditation, energy and sound workers Kurt Iwanina, Beanie Tompkins and Anita Hamilton.
This event brings you back home to your heart, your presence and strengthens your intention for the life you want to create.
We're going to unpack and experience seven fundamental areas of self and life sovereignty and fulfilment.
This is not a "sit and listen" event, we dive right on in.
"Amber opened my eyes to many layers of myself that I didn't even know existed - this will literally change the remaining course of your life." Natasha Salvadori
It's about coming back down to earth and connecting in with the deepest part of yourself for a life of open hearted, self governed integrity and purpose.
We guide you back to what's of deep value, truth and power through experience, not just "knowledge".
Our philosophy: Give A Person a Fish, and You Feed Them for a Day. Teach Them To Fish, and You Feed them for a Lifetime
We are immersing and diving deep together. Think: vortex of deep self-connection, purpose, passion, heart, cellular shifts, mental and emotional supercharged upgrades and inspiration.
Plus: healing, expression, expansion and integration.
It's not for the feint hearted. Deep and intimate.
"Lean in and grasp this amazing opportunity. I was able to into the true inner essence of myself and getting down the the core of who I am and what I want and what I am here for me allows me to live an authentic life that is fulfilled and content - something that I never had before I didn't know what I needed until the work begun." - Brooke Millers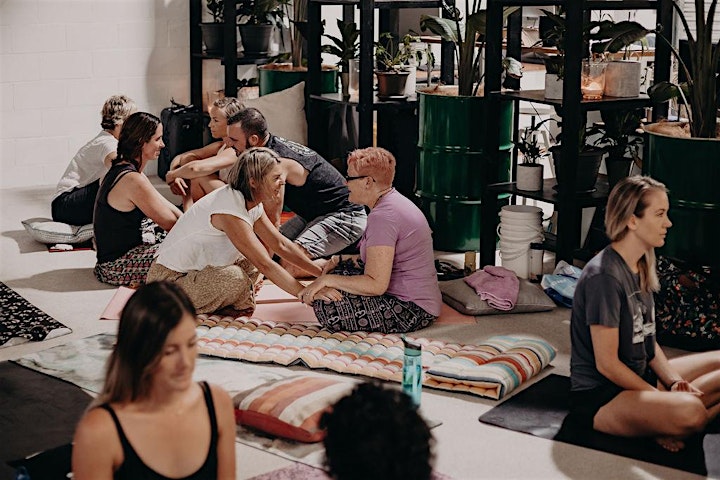 Through a wholesome immersion, we will focus on re-training and clearing your energetic, mental and emotional normals and grounding the calm of your mind, clarity and openness of your heart and connectedness to your higher purpose and intuition to reconnect you to your person truth and power.
"Exhilaration.. strength .. and release . .. Nothing will ever be the same after you experience this level of personal strength .. join those who have been before you.. trust the journey!"
Jocelyn Spicer
We're going to unpack and experience seven fundamental areas of self and life of sovereignty and fulfilment.
WHAT
Rapé (information here) Sacred Ceremony. Traditionally used for balancing left and right hemispheres of the brain, grounding you into your body, preparing from meditation and clearing the mind. (No, it's not illegal, it's not psychedelics, it is not state altering - it's clean ground herbs and raw sacred tobacco powder).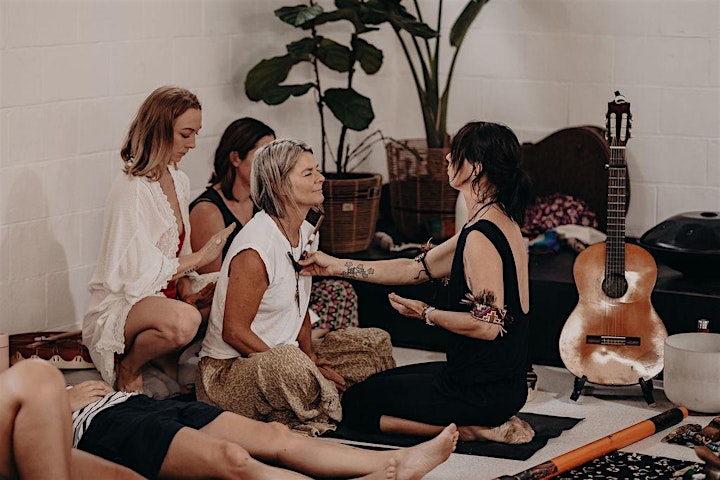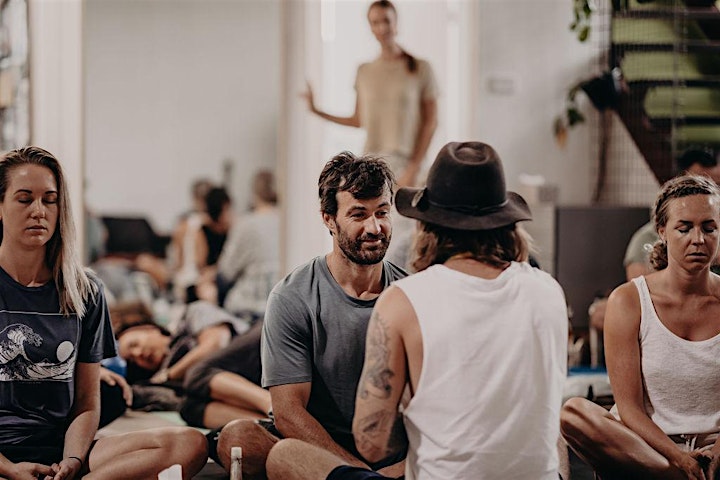 "The impact of this day, I cannot really put into words. The feeling I have is like I have found my own beautiful matrix, my truth, my heightened reality with no noise, no distraction, no shame .. just calm and spectacularly rich clarity.. like all of my senses are super powered and alive again, not hiding behind anything or anyone." - Broni Scarce
Soundbath and Powerful Guided Inner Meditation.
Breathwork Deep Dive Journey.
Pre even cleansing guideline(in your inbox a week prior).
We invite you to clear your diet prior to the event to get the most out of it. This isn't a pre requisite, but it is a recommendation that we have seen exceptional benefits from on the day as a result.
Follow up Integration Practices: Practical techniques and done for you audio trainings to help ground the experience. It's important tot us that we ensure you continue to cultivate mental calm, emotional clarity and integrate your experience from the immersion.
Organic juice (in a glass jar of course), fresh fruit provided.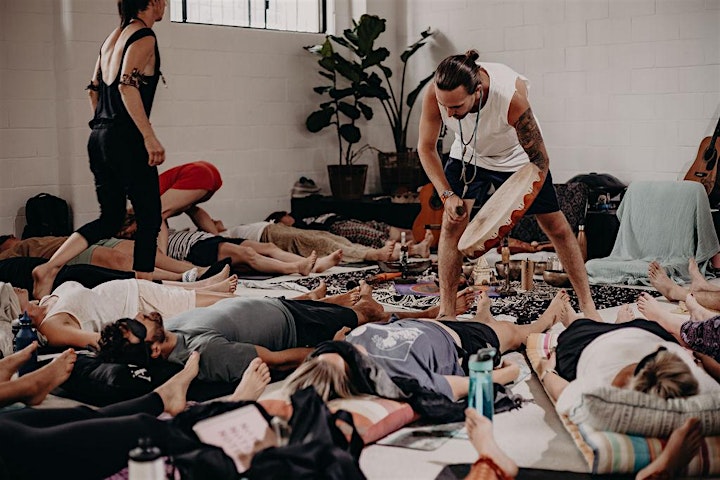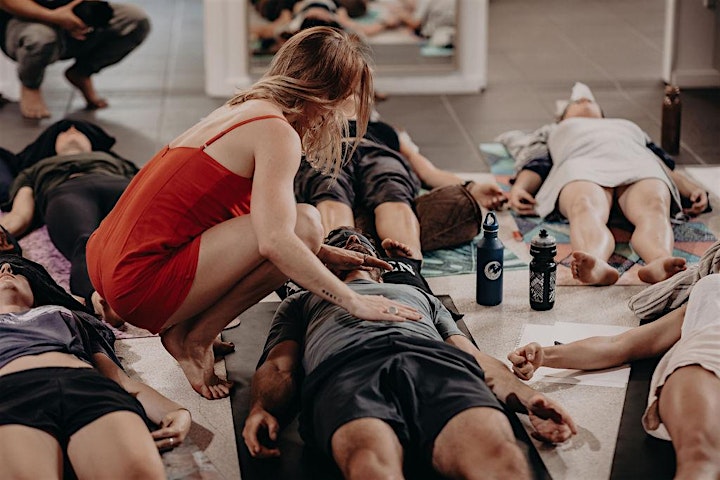 We will unpack together:
1. Coming Home To Yourself
A ceremony of hape (also known as rape) to ground in-together and begin the day.
2. Intuitive Truth (workshopping cultivating intuition in real time)
3. Cycles and Growth
This is where we will get ourselves a little taste of release. A session of breathing and sound to purge, release, dissolve, let go, re-frame, decide differently, transcend and then accelerate.
"Amber is one of the most powerful coaches and facilitators I've ever come across. The way she holds space for both your pain and your potential is second to none, and I trust her endlessly." - Tara Caetano
4. Integrity
Exploring: Where am I? How have I been showing up? What conditions am I living under? Where do I want to be? How do I want to show up?
5. The Power of Responsibility
Your tools and assets available to you to yield the power of choice
"Before working with Amber, I knew I needed to attend to myself - I was feeling lost although I knew what I wanted, I didn't know how to get there. Working with Amber really made me face myself in ways I couldn't have done alone - she supported and guided me home many times. Having worked with her has brought so much abundance to my life because I have taken full sovereignty over myself, my power is mine and I know how to tap into that source and stay connected in the darkest hour." Tash S
6. Compassion and Surrender.....explored as a group including shadow aspects of self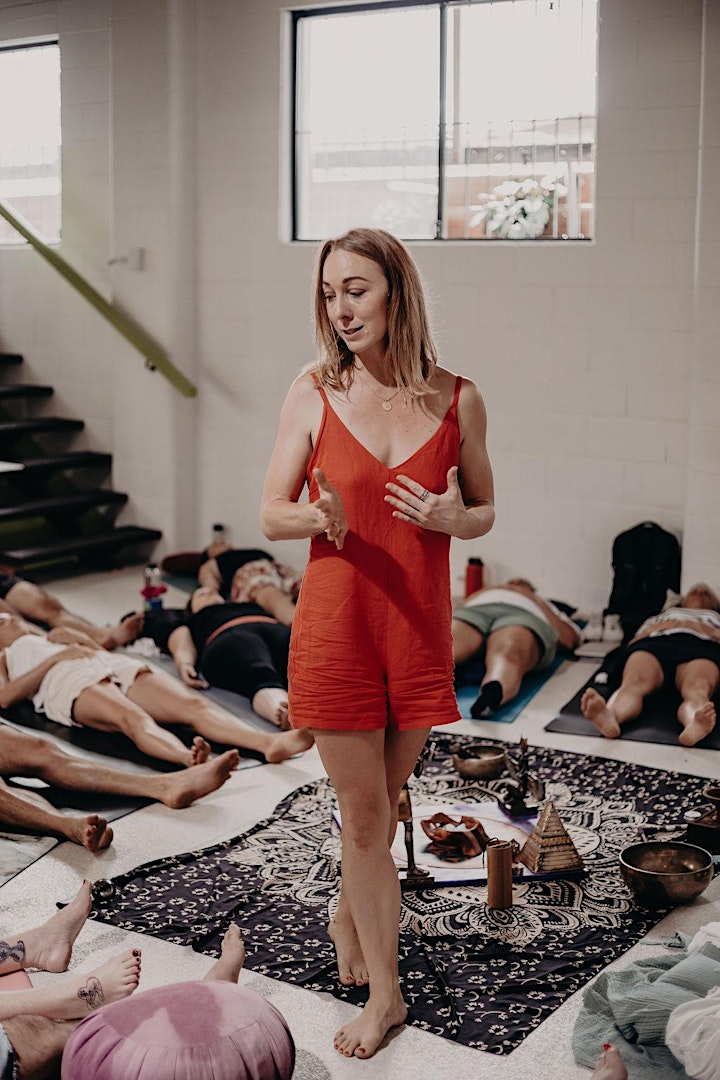 7. Doing The Work (KEY practical tools to implement into everyday life).
Your new standard of reality will be one of positive certainty: especially when the chips are down - you'll know how to master turning your internal and external circumstance around.
"Working with Amber this year has been fundamentally life changing. I don't make that statement lightly. It's the biggest and best investment I have made in myself to date" - Rebecca Riley
This workshop will guide you:
From scarcity to flow.
From lost to aligned.
From depleted to restored.
From stuck to expansion.
From sabotage to personal power.
From control to surrender.
From fear to love.
From chaos to calm.
From smallness to self realised.
Yep, it's simple and it's deep.
"Working with Amber was the best decision of my life"
- Belinda Pasfield
You will leave with a set of practices for integrating living from the energy of the life you wish to expand into. Plus the power of connection with the people present. All human beings welcome.
"My life has been filled with calmness, peace & freedom. It will change your life for the better. It's a worthwhile investment for your whole life experience." - Sophie Janda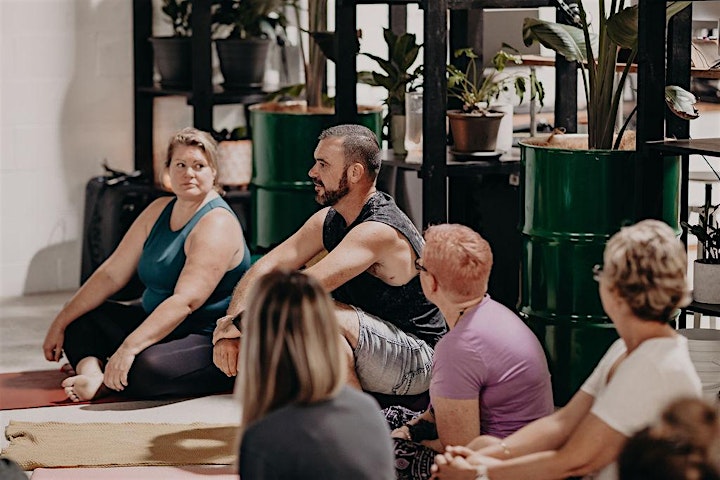 BRING:
Yoga mat.
Full water bottle.
Wear light and comfortable clothing you can lay down in.
Pillow, light blanket and eye mask.
Have a whole food light lunch packed. Think light and nutritious.
"It was like you grabbed my hand and took me for a little walk of discovering the power already there inside of me... which is probably the most empowering thing of all" Meagan Huis