Celebrating South Sudan Independence Day by showcasing South Sudanese cultural diversity through art, dance & food. #UnityThroughDiversity
About this event
A unifying function to commemorate the 9th of July 2011 when the Republic of South Sudan gained independence. The community in Queensland is going to celebrate this day by showcasing South Sudanese cultural diversity through art, dance, food and more. We look forward to sharing our culture with the wider community.
Background:
We are looking forard to sharing our joy with you at this unifying function organised for the 9th of July 2021 at the Croatian Community Centre from 6pm -11pm.
The South Sudanese community came to Brisbane as Sudanese in the late 1990s and mid 2000s. While many of us arrived as refugees, we managed to integrate into the Australia community in various capacities. In January 2011, Southern Sudanese had a chance to voice their wishes during a referendum which was the result of Comprehensive Peace Agreement signed in 2005 which stopped 50 years of conflict between Sudan Government and the Sudan People Liberation Movement. In July 2011, Republic of South Sudan was established as declared by 98% of the vote. This year will mark the 10th anniversary of South Sudan Independence and it would main a lot to celebrate this proud moment as a community in South East Queensland.
Dispite the changes faced over the past 10 years, we have a lot to celebrate and remembering the day we all unified and voted to secure our freedom is the perfect time to redirect ourselves toward the better future.
This year, we have reviewed our vision which is as follow: "A unified South Sudanese community that promote it culture, wellbeing and contribute positively to the economic and social fabric of the wider Queensland community".
After extensive community consultation in Northern Brisbane, Logan, Ipswich, Toowoomba and Greater Brisbane, it was clear that community want to make the 9th of July our most important day of the calendar year for the South Sudanese community living in Queensland.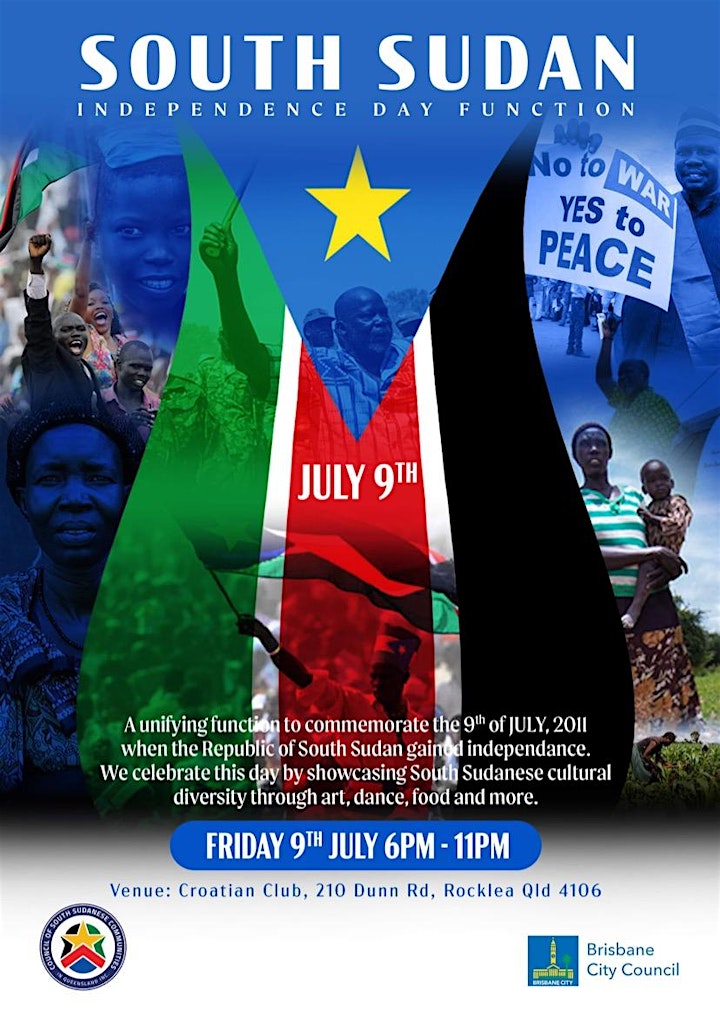 Organiser of South Sudan Independence Day Function