Sales Have Ended
Registrations are closed
Registration has closed Im sorry you missed out this time Please follow us on Facebook for updates on future events @thesalessquadaustralia
Sales Have Ended
Registrations are closed
Registration has closed Im sorry you missed out this time Please follow us on Facebook for updates on future events @thesalessquadaustralia
Brisbane Business Event ~ Southside Sales Mastery ~ Creating Explosive Sales for 2021 and Beyond!
About this event
Are you ready to ramp up sales in your business? Do you know what to do and where to look so you can double your sales in the next 90 days?
Come along to this FREE 2 hour Workshop presented by Master Sales Coach, Wade Grundon, to learn how you can do this in your business now.
What you will learn:
Unique strategies for attracting and capturing more leads into your business
How to turn your advertising and marketing into an investment instead of an expense
How to drive greater sales and convert more prospects into your customers
How to increase the value of your customer list and ensure they only ever buy from you
How to systemise your sales process to provide consistent, predictable revenue
The exact model on how to double your sales in the next 90 days
Before registering, take a moment to ask yourself...
1. Is my business ready to take on a substantial amount of more business?
2. Am I serious about improving my sales and making a real change in my business?
3. Am I committed to attending this event and putting into action what I learn?
If you answered YES, then we look forward to meeting you!
Invest 2 hours to work on your business and learn how to double your sales in the next 90 days.
Register Today!
About Wade
Coached or consulted to over 1000 businesses on 5 different continents
Bought, built, sold or invested in 10 businesses over the past 13 years
Graduate and Instructor in Training for world renowned Money & You Program
Flippen Certified Coach (Flippen Group USA)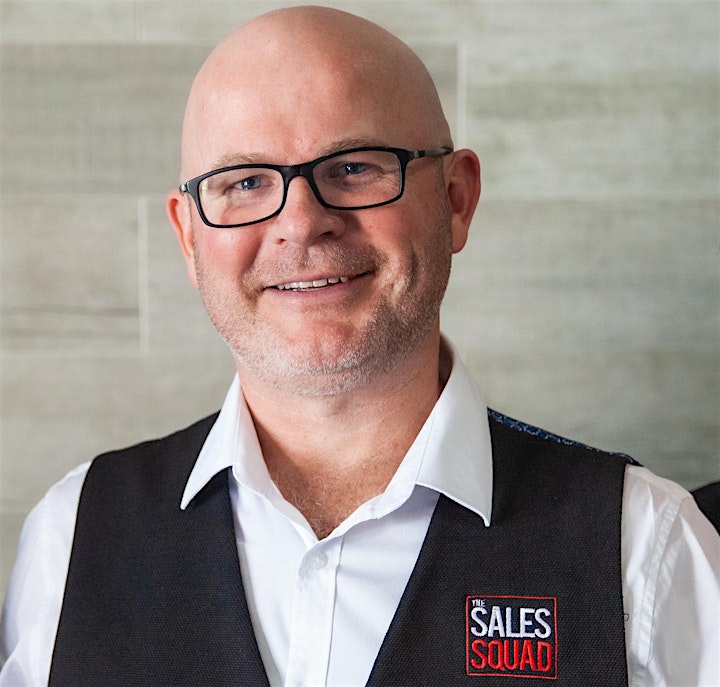 About The Sales Squad
The Sales Squad exists to support business owners, entrepreneurs and sales people with education and training in sales and strategic planning in order to sustainably grow your business and create high performance teams.

What our clients say
"We can both confidently recommend Wade, he will really encourage you, show you how to take the next steps and you'll just see phenomenal results within your business and within your family."
Heidi & Pat O'Hehir - Dance 3D
"Love what Wade is all about, he has definitely helped us take our business thinking to the next level. Wade really walks the walk of a true business professional and in doing that he helps us get the results that we want in our business."
Nathan Drew - Fox Finance Group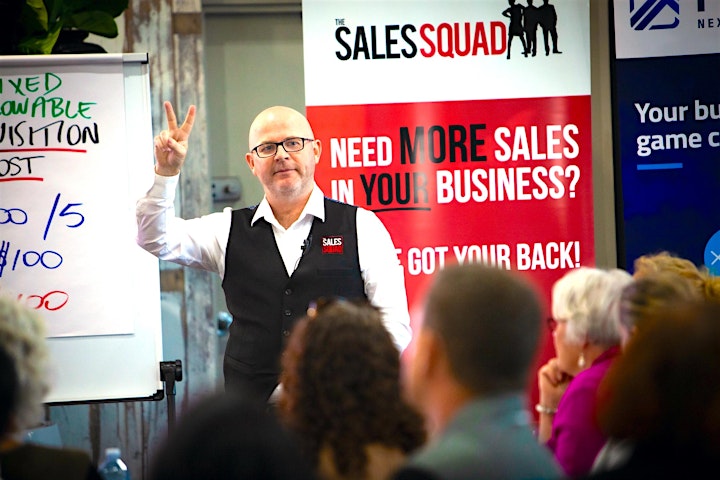 Please note
This event is in compliance with government COVID-19 rules regarding live events.
If you have any questions or concerns in regard to this matter please call us on 1300 38 38 66 or email christine@thesalessquad.com.au.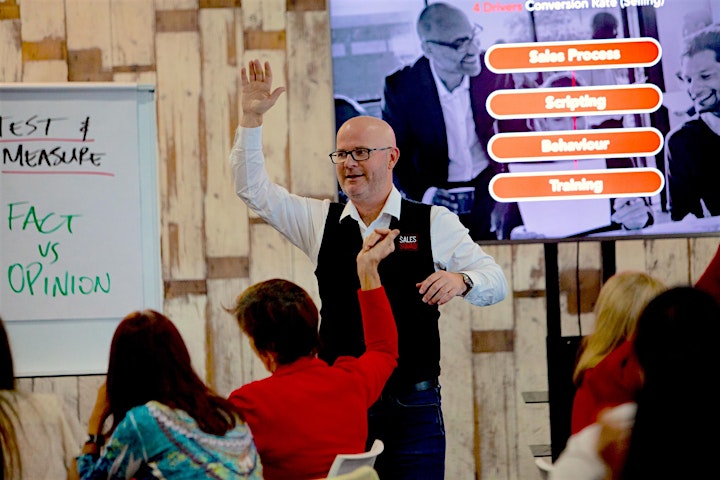 Organiser of South Brisbane Business Event - Sales Mastery