Description
Wheather you're a brewer looking to add to your fermentation repertoire, a DIY'er wanting to try making something new from scratch, a gourmand seeking out the best tasting bread or a health fanatic looking for the benefits of natural fermentation, we invite you to join us at The Hop + Grain for a sourdough workshop with natural fermentation expert and qualified nutritionist Lydia Irving.
---
"To ferment your own food is to lodge a small but eloquent protest - on behalf of the senses and the microbes - against the homogenization of flavors and food experiences now rolling like a great, undifferentiated lawn across the globe" - Michael Pollan
"Fermentation is just wild enough to give you a safe sense of creative chaos without the anxiety of larger, more involved creative projects that require a more bracing of time and money. Anyone, anywhere can ferment." - Jonathan Samuel Brett
Sourdough is the one of the most satisfying ferments! Only three ingredients are needed to create the perfect loaf.
This workshop is an introduction to Sourdough Bread making using a natural ambient yeast levant. The most organic, traditional and cost effective method to making bread.
Join Lydia to learn to make a Sourdough starter, learn an effective kneading technique and baking process. This sourdough workshop is the no frills approach to making successful loaves in your own home.
About Lydia
I am a qualified nutritionist who wants to reinvigorate your passion for bread (made the authentic way). I spent four months in Guatemala doing an internship with a company that ferment everything from Mead, Tempeh and Kvass to Kefir, Kombucha and Sourdough. This is where I discovered how achievable and satisfying baking your own sourdough bread is. Not to mention how delicious and far more digestible it is.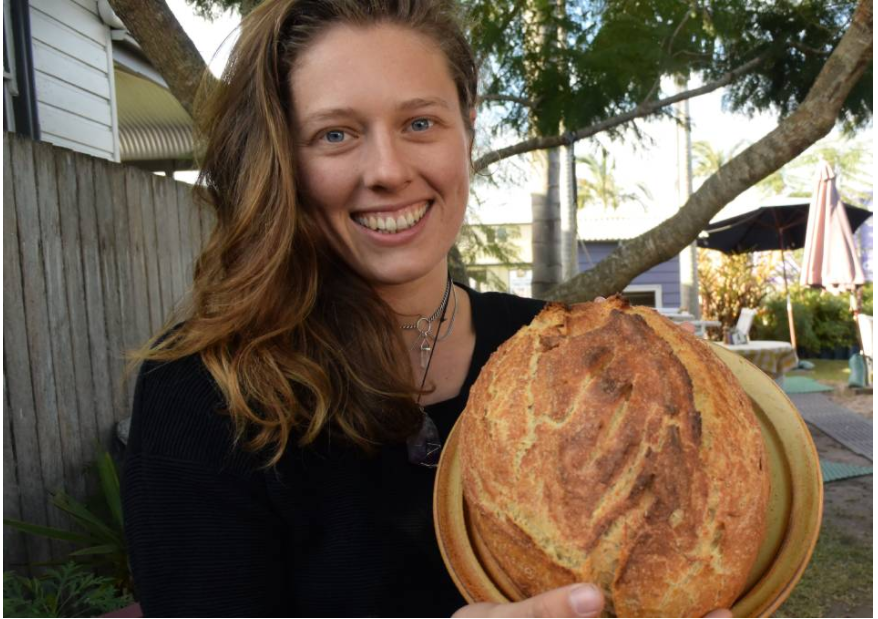 What you'll get
- Take home your own dough to bake the next day in a supplied bowl
- A recipe handout
- The option to purchase some sourdough starter and equipment to get you all set up to start baking
- A food platter will also be provide to munch on during the workshop
What to bring
- an apron/or clothes you don't mind getting dirty
- paper and pen for note taking