Relax to the deep tones of Planet Gongs and Crystal Singing Bowls while feasting your eyes on a visual extravaganza.
About this Event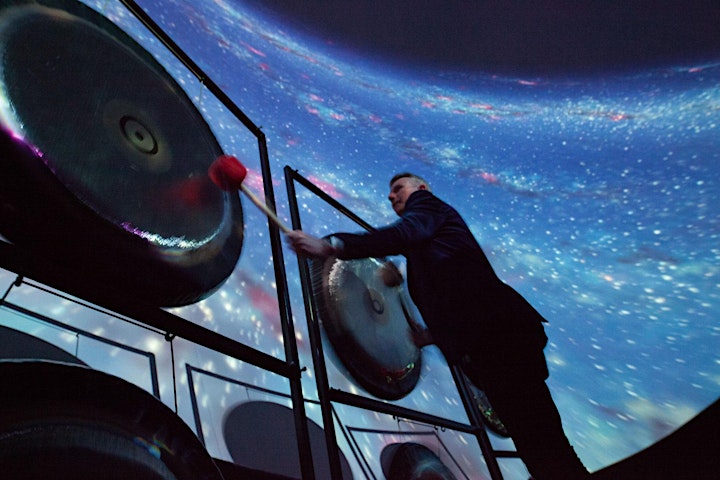 *** Extra performance due to popular demand ***
Immerse yourself in the complex overtones of Planet-tuned Gongs and Crystal Singing Bowls while embarking on a visual journey through space within the largest planetarium in the Southern Hemisphere.
During this 50 minute live performance, Andrew Cox will envelope you in a rich soundscape of Gong and Crystal Bowls to match a curated tour of the solar system on the 180 degree omni cinema screen.
Featured throughout the night, and woven into the dramatic soundscape, will also be a selection of interstellar sounds recorded by radio telescopes and NASA.
Sounds of the Universe will be the first time instruments are played live inside the Perth Planetarium and it is also believed that the event will be the first of its kind in the world.
Suitable for all ages, but tickets are limited so please book ahead to avoid disappointment.
Tickets $55 - limited seats remaining @ https://www.treemendushealth.com.au/events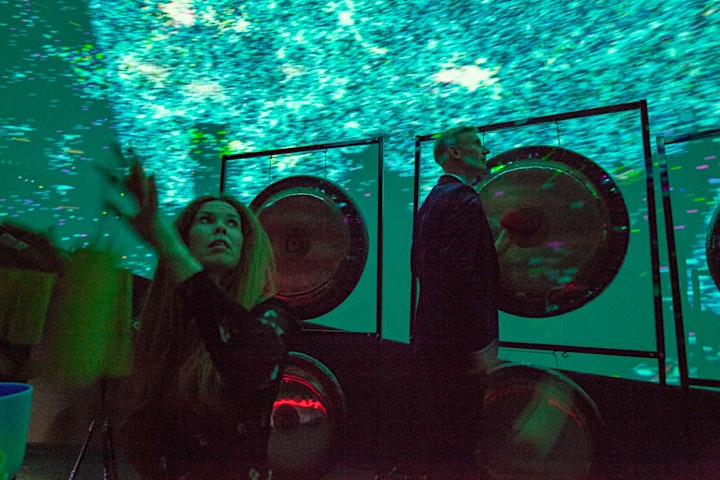 Additional information for attendees:Please arrive by 7:50 PM so you have plenty of time to check in as late entrance into the Planetarium will not be possible.Parking at City West is free after 5pm so please come straight up the escalators where Scitech staff will great you.
Do bring Photo ID if you wish to enjoy a glass or two of wine during the performance, we will be providing a small cash bar in the entrance area serving Shiraz, SB and Corona. Near the bar will also be a free water station - please help yourself and remember to re-use your glass.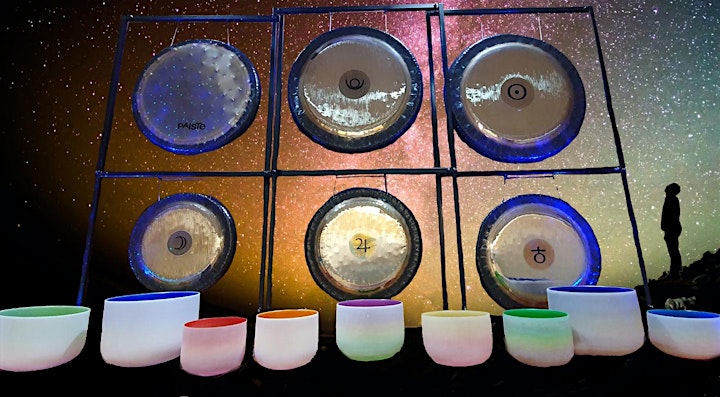 About Planet Gongs:
Planet Gongs are tuned in conformity with the orbital properties of the Earth, Moon, Sun, and Planets according to calculations of Hans Cousto. They each resonate in harmony with the cycles of celestial bodies and communicate a distinct aspect of the "music of the spheres". Their sound is deep and mysterious and can convey an unusual atmosphere that connects the keen listener to parts of the solar system.
About Crystal Singing Bowls:
Crystal Singing Bowls are made from 99.9% quartz crystal and produce a bright and consistent sound. When played together, their angelic tones produce a symphony of high vibration soundwaves like no other instrument.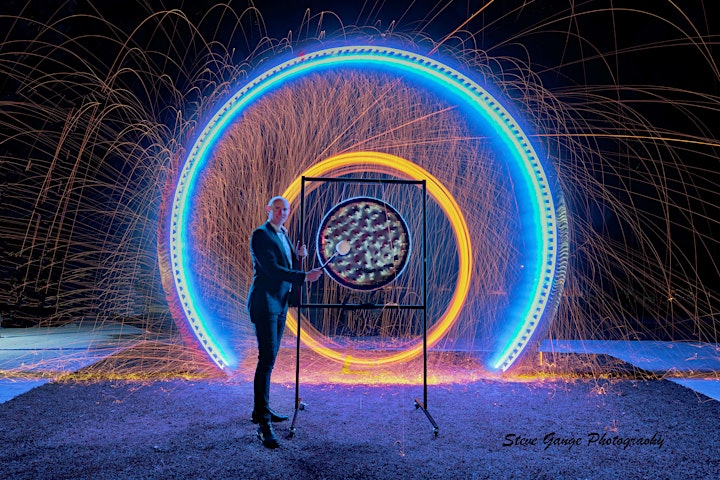 About Andrew Cox:
Andrew is a passionate musician and collector of world instruments. He currently holds two diplomas in Sound, is a certified meditation teacher and kinesiologist. He has performed soundscapes both internationally and nationally and currently conducts weekly group Sound Healing Meditations in South Perth through his business Treemendus Health Pty Ltd. For further information about Andrew and the benefits of sound, please visit: www.treemendushealth.com.au.
About the Scitech Planetarium:
The Scitech Planetarium is an 18m mega 180-degree dome with reclined seats. The theatre does have some accessibility spots however these spaces are limited so please contact the event organiser prior to booking your spaces.