Sales Have Ended
Ticket sales have ended
Thank you for purchasing your ticket(s) for Sound 101 with Deity Microphones, we look forward to seeing you there! If you require any further information, please contact liz@rubbermonkey.co.nz
Sales Have Ended
Ticket sales have ended
Thank you for purchasing your ticket(s) for Sound 101 with Deity Microphones, we look forward to seeing you there! If you require any further information, please contact liz@rubbermonkey.co.nz
Learn to capture better audio with tips and tricks that will take your sound recording skills to the next level.
About this event
Sound 101 is coming to Wellington!
Whether you're a first-time content creator or seasoned filmmaker, quality audio recording is a must for crafting great films or videos. Join us for an in-depth workshop presented by Deity Microphones and industry guest speaker, sound recordist Tony Spear.
Partnering with Rubber Monkey, Miramar Creative Centre and Ursa Straps, we'll break down the complex world of microphones for production recording.
You'll learn the key fundamentals of audio recording from theory, types of microphones, mic placement, audio accessories, on-set etiquette, and situational skills to capture great sound in both easy and difficult locations.
We'll be answering questions such as...
-How can I improve my audio quality?
-What type of microphone should I use?
-Why should I care about sound? (because you certainly should!)

Throughout the evening we will be performing live demonstrations of hiding lavalier mics on different outfits, and discussing common scenarios that documentary, news, narrative film, and content creators will encounter when tasked with recording professional audio for a project.
Enjoy snacks, drinks, and network with creatives from around the Wellington area.
We look forward to seeing you there!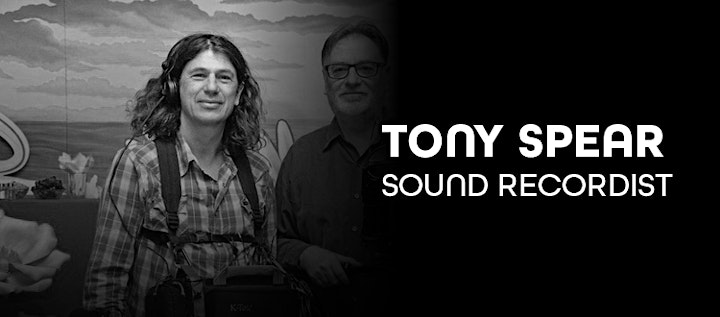 "I have been full time doing film and tv production sound since 1996 working on hundreds of projects with crew sizes ranging from 2 to 500. During this time I have gone from using Nagra analogue tape recorders through to my current Sound Devices Scorpio Dante setup.
I am happy to pass on some of the knowledge that I have picked up from 25 years of location sound and also to showcase some of the features of the Deity BP TRX that have been really useful for me. I had pre ordered 4 of these way before I was even contacted for this presentation and have already put them to use on projects in a range of modes.
I have always embraced any technology that makes my job better and easier and look forward to meeting anyone keen to ask questions and pass on ideas."