Description
Marianne Williamson said 'The soul is the truth of who we are'. SoulVision is an exploration of our true selves, a meditation and a journey within.
Utilising an alchemy of art, sound and spoken word, our collaboration of gifted artists, musicians and healers will facilitate an exhilarating trancendence of the narrow physical world and enable us to explore a wider vision of awareness of our true selves and themes of spirituality, consciousness, connectivity, unity, personal growth and planetary transformation.

The main vehicle of this journey will be the astounding art and spoken word of Melissa Shemanna, who will be presenting a series of twenty of her incredible artworks - projected larger than life above us - and invite us to enter deep within ourselves through an offering of spoken words that will compliment and accompany each artwork. This visual and aural adventure will be further enhanced with an other-worldly soundscape created by Nicole Betts (harp) and Dave Massie (hang, crystal bowls, gong).
Join us to ignite your soul, free your mind, pleasure your ears and warm your heart with SoulVision, 3pm Sun 30th October at Second Story Studios, Collingwood.
Cacao cocktails, elixirs and kombucha will also be on offer at the alcohol-free vegan bar before and after the aural/visual journey.

ABOUT THE FACILITATORS
Melissa Shemanna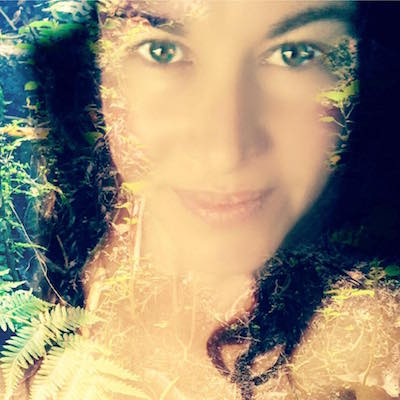 Melissa Shemanna drinks divine of the universal flow-er of life, sipping on majestic honey currents of cosmic energy, and co-creating the primordial AUM humming of a fractal multitude of monotomic gold dusted honeybee wings. She becomes plugged into the PHI harmonic source of creation, straight into her pineal gland as her third eye is awakened. Inspiring you to burst open and blossom in every creative way!

This soul honey Queen resides in VIC, Australia…somewhere on top of a mountain, in an off the grid hexagonal hive home spring-water fed paradise, with her two boys Jasper (18) and Liwanu (13). Her home and devoted studio -The Honeybee Temple, provides sacred space for visions to unfold and offers deep earth medicine journeying, as this Queen Honeybee Sistar teaches Nectar of Life Yoga, holds women's moon circles and gatherings of the rainbow tribe. You are welcome to share the soul honey here.



As Earth Mama, Yogini, Visionary and cosmic traveller…this Honeybee Qu33n has been so dedicated and devoted to painting, experiencing and cultivating the path of Bliss over the last 20 years! To refining her painting practice and cultivating spiritual Nectar. She has a vast awareness about the current crumbling corporate slavery military industrial complex paradigm and is currently actively creating a reality where all this is healed and working towards an enlightened society. She is willing to use ALL of her honeyed Goddess creative powers to instigate social awakenings through cultural creative activism projects… Melissa is in the process of setting up The Honeybee Temple Foundation. Acting as an umbrella and porthole for her activism projects.

Just one drop of compassionate bliss elixir, onto the third eye of all living beings, to awaken what we have lost, and return the sovereignty back to Gaia and proliferate as an enlightented consciousness. Let the rainbow tribes THRIVE on cosmic honey!




>> view more of Melissa's art<<
Dave Massie (hang, crystal bowls, gong)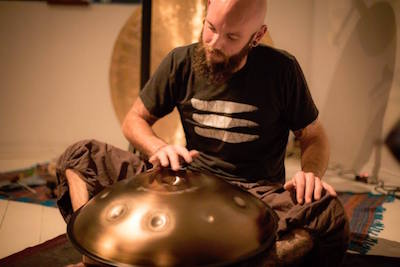 Dave is a sound therapist and healer, kundalini & hatha yoga teacher, reiki master, cosmic explorer and truth seeker
Nicole Betts (dreamsharp and chimes)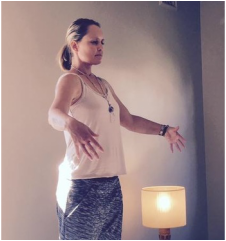 Nicole is an Integrative Qigong Teacher, Meditation Teacher and Natural Health Consultant. She has a passion for natural and individualised wellbeing and for helping people grow through mindful living, meditation, movement, sound and vibration. Nicole is an internationally accredited Qigong teacher and a registered meditation teacher with the Meditation Association of Australia. Nicole studied Complementary Medicine at Endeavour College and previously worked in Team Building, Fitness and Outdoor Recreation.

INVESTMENT:
Adults: $35
Students/Pensioners/Concession: $30
Enquiries: kjstaton@icloud.com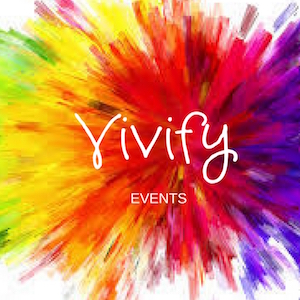 Connect with us on facebook