Description
As we approach the festive season our thoughts may focus on our finances and prosperity at this time of year.
During this workshop Master Anne will offer her unique wisdom and teachings to assist you in becoming more positive around feelings of prosperity for when we change our thoughts we can also change our reality.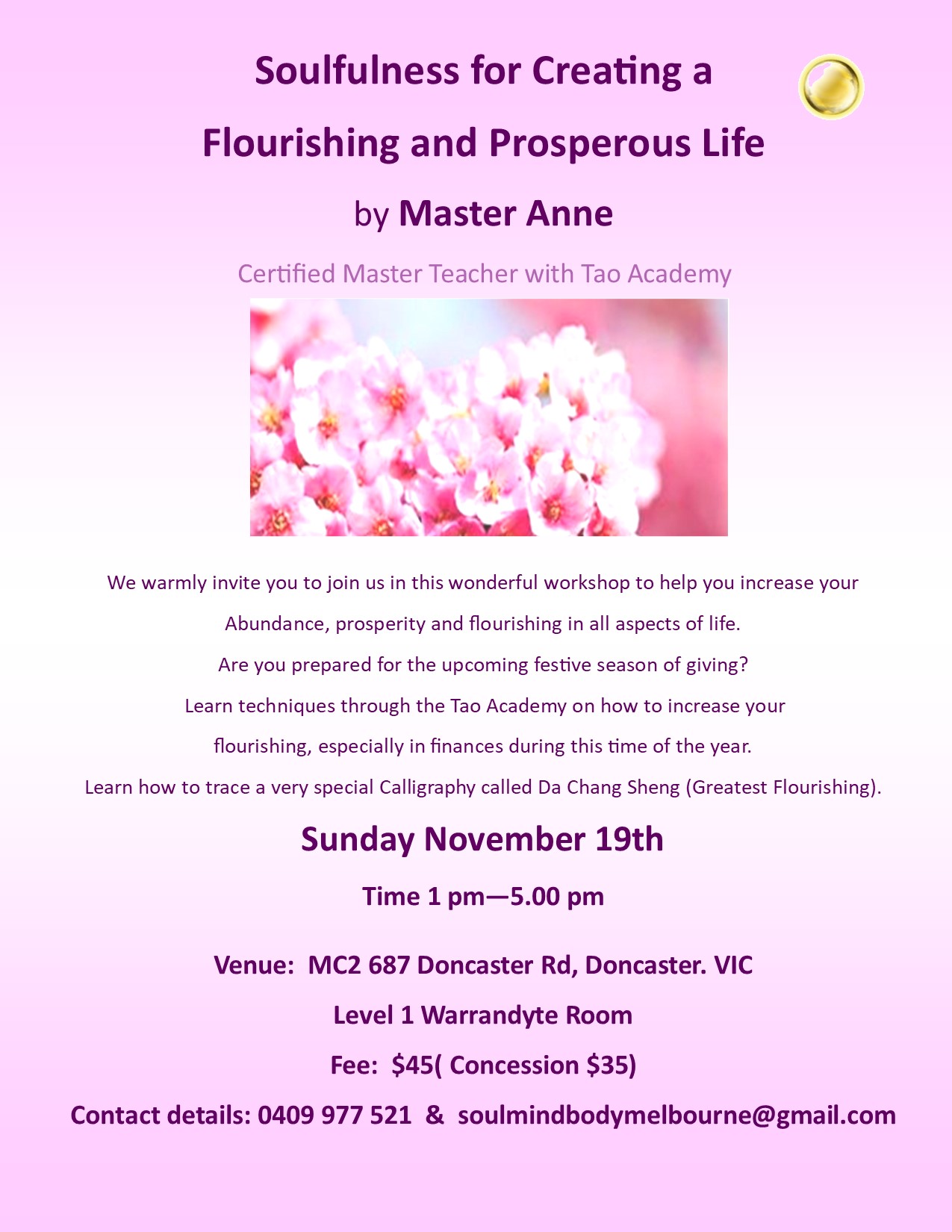 Additionally Master Anne will offer blessings with a powerful Tao Calligraphy for flourishing your finances and all aspects of your life.
Date: November 19th 2017
Time: 1 pm to 5 pm
Cost: $45.00 and pensioners or students $35.00
Address: MC2 687 Doncaster Rd Doncaster VIC
For all inquiries please contact Master Anne 0409 977 521 or email soulmindbodymelbourne@gmail.com otherwise just come along and join us on the day. Everyone is welcome to join and we look forward to meeting you on Sunday November 19th at 1-5pm.
You may register on this Humanitix site or at the event https://www.humanitix.com/event/soulfulness-for-creating-a-flourishing-prosperous-life/