About this Event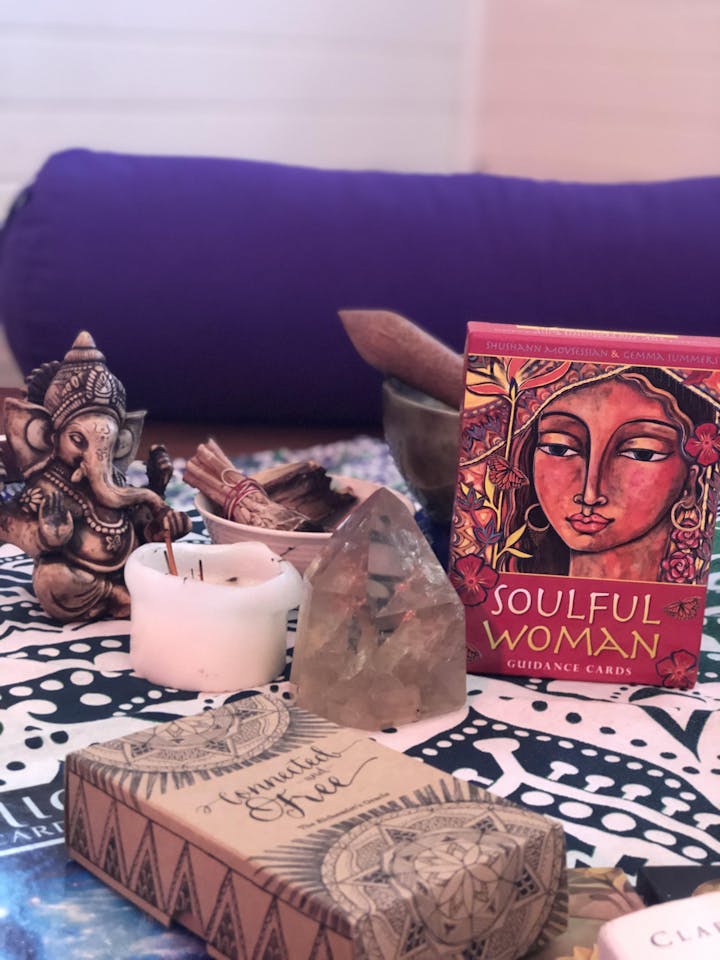 The Possibility Project provides women with a connection to the deep seated tradition of coming together in circle. By feeling seen, loved and supported women become more aware of what's infinitely possible in their lives.
Soulful Woman is a fortnightly gathering of reconnection, inviting you to celebrate the story of who you are. When you share your story, it becomes your power and it empowers others to do the same.
Soulful Woman guidance cards act as messengers and soul prompts, activating your own intuition and imagination. Each fortnight you'll choose a beautiful card, which will be accompanied with a meditation, sacred practices and reflective exercises to apply until we meet again.
Through story telling, meditation, mindful conversation, shared wisdom, movement and sound healing, we bring awareness and peace to thoughts and feelings that you don't always have time to acknowledge or surrender to during your busy life. We leave the circle with clear intentions for the week ahead, plus a greater sense of inner calm, strength and love.
Soulful Woman Circles are perfect for women of all ages and backgrounds who are:
- longing for deeper connections to self and others
- desiring to feel heard and want to provide deep listening for others
- looking for connections with more local women who value spiritual growth, speaking their truth and having fun
- wanting to release overwhelm and embrace mindfulness
- seeking practical teachings from circle that can be applied into daily life
This is your opportunity to bath in the connection of sisterhood, learn to deeply love who you are, make new friends, relax into life's flow and embrace the blessing of the life we share together.
Bring a bottle of water, a wrap or blanket and an open heart. ❤️ Delicious and healthy snacks provided.