Soul Sister Sessions - a free event for like minded women to meet, mingle and learn something new about themselves.
About this event
Join us for another Soul Sister Session in Brisbane with Our Ambassador Caitlin Eichperger
Join Caitlin and the Enlighten community in Bulimba Riverside Park in this beuatiful Self Love Circle, Caitlin has prepared a not to be missed event with some tangile tools for you to take home with yourself.
So why not come meet some new like minded women and take some time out to fill your cup.
*Please note this is not a child friendly event (Apologies, please note we do run them however this one we feel is just for you, so please do your best even if it means coming for only an hour) Babies are always welcome.
Please bring along with you
Journal and Pen
Cushions and blanket to sit on
An open heart along with your new moon intentions.
We're so honoured to have Caitlin holding this space.
Meet your Brisbane Soul Sister Sessions facilitator:
Caitlin Eichperger is an Empowered Life Coach who specialises in helping people tame their Inner Critic, live their truth and OWN their life! She is a qualified Life Coach, Master NLP Practitioner and also works with Energetics, Holographics and Family Systems.
She has been helping people become the best version of themselves for over 7 years, first in the fitness industry, and now the coaching and personal development space. She is passionate about changing the body image narrative and helping people love and accept ALL of them. She loves all things growth and learning, and is committed to embodying her work so she can give permission for others to do the same.
Connect with Caitlin here:
Facebook: https://www.facebook.com/caitlineichperger
Instagram: https://www.instagram.com/caitlineichperger/
Venue Details:
Bulimba Riverside Park
57 Addison Ave, Bulimba
meeting on Addison Ave side near the toilets
About the Enlighten Co.
The Enlighten Collective holds space for women, in order to facilitate growth and connections through utilising our four (4) pillars.
GATHER || GIVE || GUIDANCE || GROWTH
Each of our pillars ripple through our values, and continues to push the expansive growth of our community.
Facilitating the connections of women who are stepping into their greatness to create a more loving and fulfilled life. Our community is more than just a healing space, it is a space for genuine and long lasting growth.
More information can be found at our website
www.theenlightenco.com
Join our private Facebook community: https://www.facebook.com/groups/384944645490630/?ref=share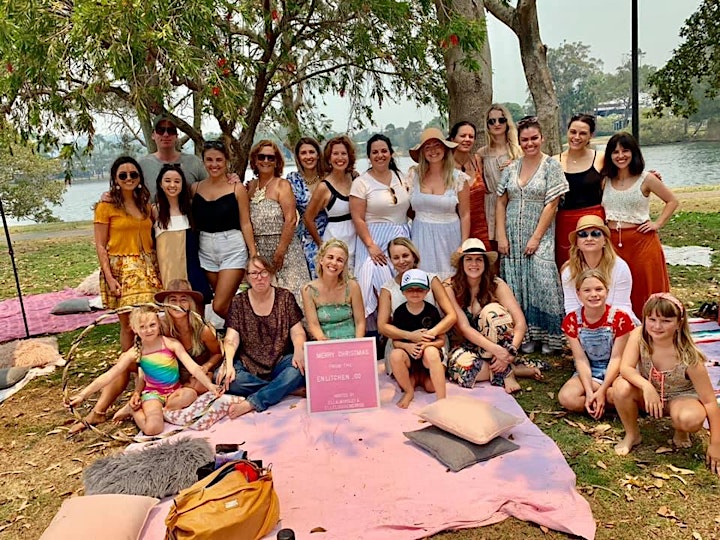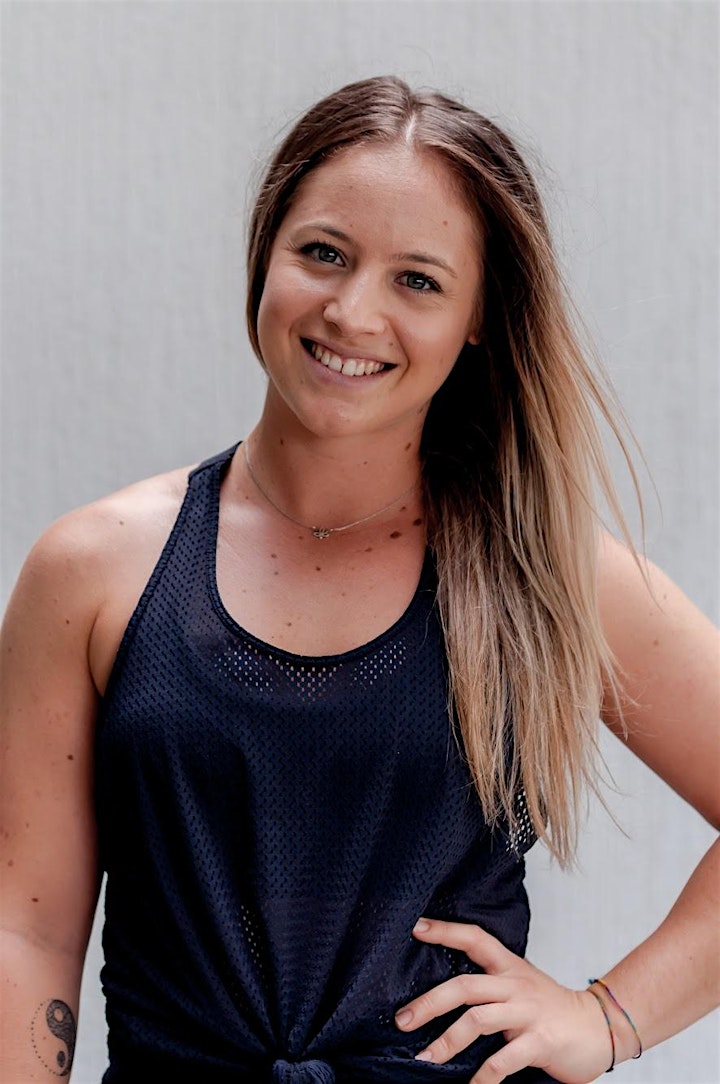 Organiser of Soul Sister Sessions - Brisbane - June 19th - Self love circle
MEET YOUR FACILITATORS 
Ella Elizabeth Worsley 
Ella is a Women's Empowerment Coach, a Master NLP Coach, Master Time Line Therapy coach, Master Practitioner of Hypnosis and level 2 Reiki practitioner.
Her passion and purpose lies in empowering women to break through their self-imposed limitations that have prevented them from stepping into their most aligned and alive version of themselves. 
Ella is committed to living in a world where we can all say to ourselves "I am enough". That we know we are perfect, whole and complete just as we are. A world where we are so connected to our truth, where we are free to express ourselves fully and unapologetically. A world where we are free. Where we don't feel the need to be anyone other than our true, authentic self.
Being of service through online group programs, workshops as well as working with with women one-on-one from all over the world. 
Elle Louise McBride
Elle Mcbride is a Havening Practitioner, who predominantly works with teenagers, corporate to everyday mums worldwide. The technique she uses unlocks the emotions and trauma that cause her clients physical and mental pain.
With over 2.5 years of extensive training and having immersed herself in personal development for 16 years, She confidently take women from feeling the heaviness of life to feeling lighter in both their physical bodies and mind.
Elle is clear that the unhappiness of humanity comes from the belief that we believe we are not enough and that is so far from the truth. Therefore, She has made it her mission to remind women of their worth so they can live a happy and incredible life. 
Creating impact by one-on-one in in person meetings, coaching, retreats,virtual online sessions and through workshops and group programs.