Description
Are you seeking something bigger than YOU? Do you need to press "pause" and give your soul some loving?
Do you feel lost in your job or your life? Are you yearning to restore and rejuvenate your mind, body and soul without having to fly to Thailand for a yoga retreat?
If so, our upcoming Soul Care Retreat is for you! Be a part of this experience. We believe in building healthy & Christ-centered community, world-class yoga and living beyond ourselves. We are holding a space for you.
This half-day workshop will be a time for you to experience for yourself the benefits of yoga, meditation, and breath-work as it relates to your own well-being and learn practical tools you can use to walk alongside the healing journey of those you serve.
We welcome, special guest, Shawna Majerus, from Holy Yoga California USA, leading a class. Shawna has had 500+ hours of yoga training and years of experience in teaching yoga and soul care.
Where: Sugar Apple Studio, 14 Whiting St, Artarmon 2064 NSW
Date: Saturday, September 9th, 2017
Time: Registrations start at 8:30am for event. 9am - 12pm
Cost: $50 per person + *$3.56 EventBrite admin fee
*Don't forget to use your 10% promocode if you registered early!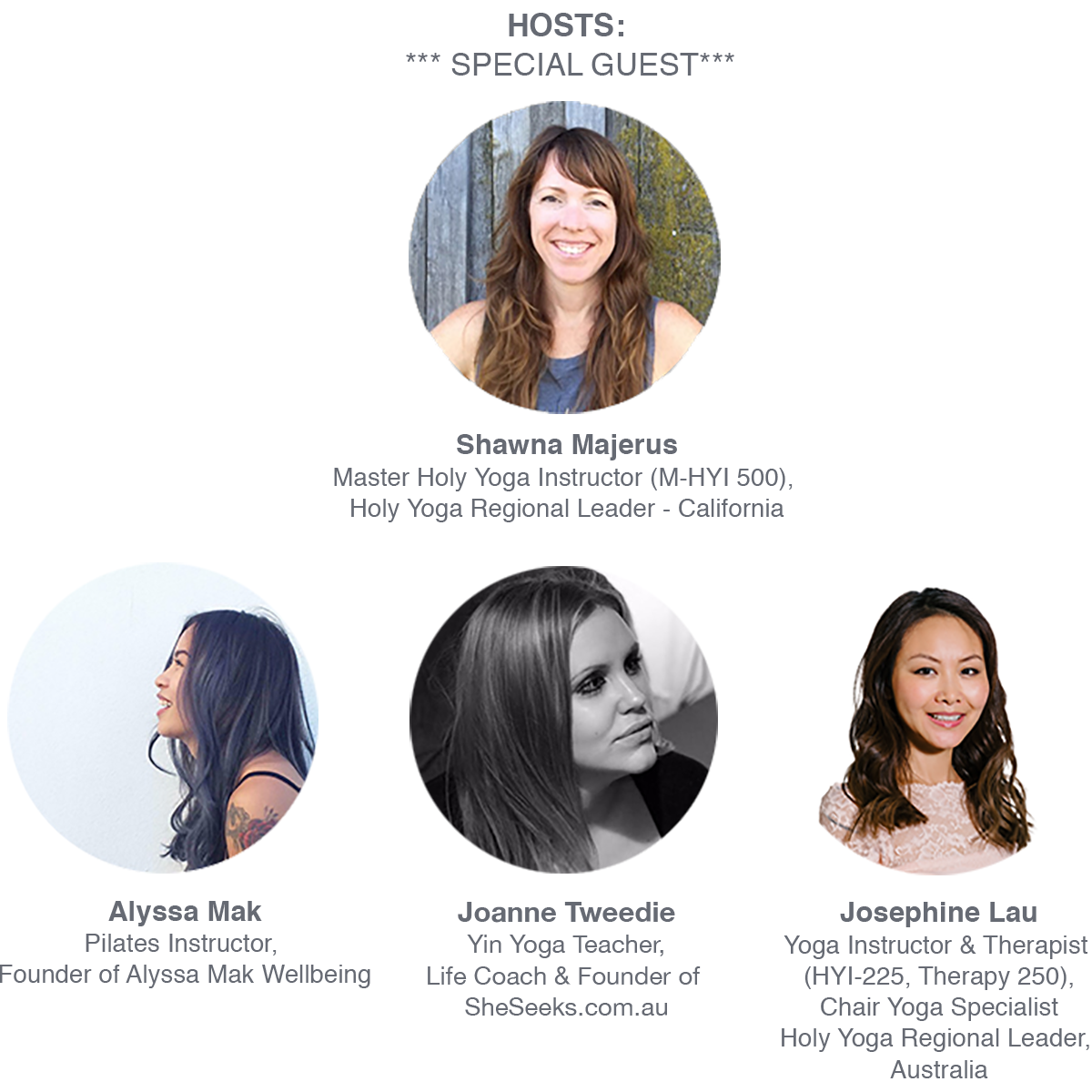 Organiser of Soul Care Yoga Retreat
Holy Yoga Australia is part of the global movement, Holy Yoga Ministries founded in the United States.
With over 2000 instructors globally, Holy Yoga Ministries offer world-class yoga teacher training and speciality programs. At the core of our belief is Jesus and it is our mission to bring the Gospel to the ends of the earth through the modality of yoga.  In a broken and hurting world, everyone deserves a place to belong.   We are a community of Christ-centred yogis who invite you to experience our wellbeing programs.