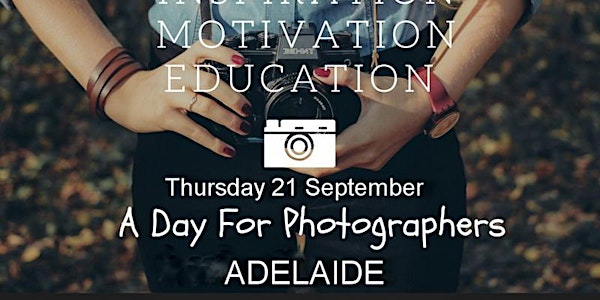 SORRY FULLY BOOKED!!! A DAY FOR PHOTOGRAPHERS - ADELAIDE THURSDAY 21 SEPTEM...
Description
Get rid of your Photography Business Frustrations!
After the fantastic success of the "A Day For Photographers" in Sydney, Melbourne, Perth, and Cairns, we will be travelling to Adelaide, to help as many photographers as we can to grow their photography business.
The whole day will have a focus on what makes a photography business successful, and will include going through the following critical points. Sorting out Your Website, Social Media, Business Principles, creating a Price List, Photographing for Sales, Creating more Business, The Retail No Pressure Portrait Selling System and more....it will be a full day!
1 Developing Your Photography Into A Clear Brand.
2. Getting the Right Customers.
3. Developing A Conversion System To Convert Leads Into Customers.
4. Creating Your Price List To Maximise Sales.
5. Marketing for a Constant Flow of Customers.
6. Using the Marketing power of Social Media
SORRY FULLY BOOKED!!
Organiser of SORRY FULLY BOOKED!!! A DAY FOR PHOTOGRAPHERS - ADELAIDE THURSDAY 21 SEPTEMBER 2017