SON OF THE SOUTH movie Premiere + Q&A with special guests.
About this event
Join us at Palace Central for a special night & be the first to watch SON OF THE SOUTH prior to its national release.
We will be joined by special guests, Peter Gibbs (IPROWD founder) who will be interviewed following the movie screening by Laura Bennett (HOPE 103.2) to discuss race relations in the Australian context.
Students are invited to purchase a movie and meal ticket hosted by Power To Change for a special $13 deal (see below).
About the Movie:
SON OF THE SOUTH is the true story of one young white Southerner in the Summer of 1961, caught in a place and time where he had to choose which side he was on. As Rosa Parks told Bob, "Not choosing is a choice." It's the story of someone fighting against social injustice, repression, and violence, someone who transformed himself in order to help change the world around him.
Executive Produced by Spike Lee and starring Lucy Hale, Julia Ormond, Lucas Till, Cedric The Entertainer, Jake Abel and Brian Dennehy
About Special Guest Peter Gibbs (IPROWD)
Mr Peter Gibbs or "Chicka" is a Gamillaroi man from the community of Weilmoringle on the banks of the Culgoa River in far west NSW. Peter has many years of experience in the community-development sector, with more than 30 years focusing on Western NSW. Mr Gibbs has been instrumental in the establishment of the IPROWD Program, a training model that develops Aboriginal people for a potential career in the NSW Police Force. The concept for this model developed after the tragic death in Police custody of his sister Fiona. IPROWD is now one of the most high profile programs in NSW.
Learn more about Peter & IPROUD: https://www.sbs.com.au/nitv/nitv-news/article/2016/04/04/how-death-custody-became-catalyst-iprowd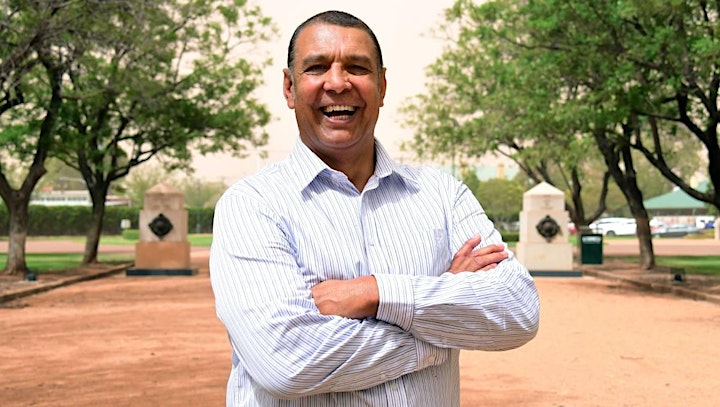 About the Event:
The movie PREMIERE will start at 7pm (doors open at 6.45pm) at Palace Central (Level 3, Central Park Mall, 28 Broadway, Chippendale). Please note seating is not allocated and is on a first come, first served basis.
Following the film, a Q&A with special guest Peter Gibbs (founder of IPROWD) will be held in the cinema for 30 mins.
Students are welcomed to join from 5.30pm for a meal and movie package (students only special $13 ticket). Pre-movie dinner will be hosted by Power To Change at Malacca Straits restaurant (5/66 Mountain St, Ultimo) - more instructions on the ticket details.
Presented by Movies Change People, Reel Dialogue, Power To Change and HOPE 103.2
Organiser of SON OF THE SOUTH: Sydney Premiere + Q&A with Special Guests