Description
How to build a property portfolio to support your retirement!
Join us for the most logical and informative FREE presentation in Melbourne on the pieces of the puzzle that make up a secure financial future.
Focusing on property, you will learn the basics of what seasoned successful property investors have known for a long time.
Consider what the exact steps would have to be for YOU to personally create a property portfolio to fund your lifestyle, grow your wealth, and even allow you to retire earlier than you imagined.
Now consider that you could achieve this on your current income, and consider that there is an exact formula and specific steps you can take to create this outcome, no matter what your current financial situation!
Highly successful property investors understand this and it allows them to plan:
Who

you should take property advice from
What

properties to buy to achieve specific outcomes
Where

you should buy property that best suits your investment strategy
When

is the best time to buy
Which

entity should buy your property for maximum taxation effectiveness and protection
Why

you should tailor your finances to make the best use of your borrowing potential
How

to take control of your finances to make yourself very, very wealthy
The GFC has created a lot of confusion and conflicting stories. There are property spruikers who proclaim a 'property boom', others a 'property bust', some spruik 'positive geared', others 'negative geared'... so is it any wonder you become confused and just don't know where to start?
Every one of us is different, and therefore naturally we have different circumstances and goals for our investing. Our speakers understand this implicitly.
Andrew

is an internationally acclaimed property advisor with

over 19 years experience in wealth management, property and finance. A certified financial planner and accredited property advisor, he holds masters degrees in Business, Commerce and Commercial Law.
Andrew is passionate about wealth creation through property, and held positions in Cayman Islands, Italy, Austria, UK and The Netherlands.

His personal property portfolio was commended in the recently
published
'Property investment advisor of the year' awards for
'Your Investment Property' magazine, placing him 5th
overall in Australia.
Coral Page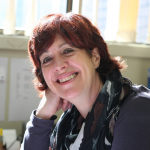 Coral Page is an IPA accountant with over 20 years experience in public practice and is Principal of Knox Taxation. Coral has a wealth of knowledge around investing and the needs of property investors. Coral looks beyond the obvious, and explores strategies to achieve the best possible outcomes for her clients. She educates her clients about the best taxation structure,strategies for tax minimisation and maximisation of the reinvestment dollar.
Michael has been in the finance industry for over 15 years, spending the last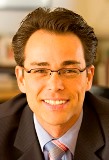 5 years as a credit
advisor. Michael is also a published mortgage advisor, and has been interviewed by Business Day and the Herald Sun on how "Smart thinking in finance pays off".
Strategic in his approach, Michael is committed to finding the best possible outcomes for his clients and to help them successfully purchase their home or investment property. He applies his wealth of personal and professional property investment experience to identify which lender and product is going to be the most suitable to meet his client's circumstances and achieve their goals.