Solving industry problems through collaborative water modelling research
Join our Innovation Associates, Industry partners, Chief Scientist and researcher leaders as they showcase applied water modelling research
About this event
The Queensland Water Modelling Network has been underway since 2017 and aims to build a state-wide practitioner network in the application and use of water modelling tools. Building capability and capacity is also a focus and this event will showcase how applied postgraduate research can help.
The Innovation Program is one element in the Queensland Water Modelling Network and has now been underway for 2 years with our 5 PhD scholars, the Innovation Associates. Much progress, linkage with industry partners including City of Gold Coast, SEQwater, Bureau of Meteorology, Australian Institute of Marine Science and Queensland Hydrology (part of DES), and collective learning has occurred within our small cluster.
In addition, the engagement component of the QWMN has now entered a second phase as of April 2021 – and the core Capability, Collaboration and Capacity Program team at the International Water Centre, Griffith University are now eager to explore and build recognition of the value of applied industry focused water modelling research in Queensland. We are looking to expand the Innovation Program by including other applied water modelling higher degree by research (HDR) students with the support of our Innovation Program Co-ordinator, Dr Barbara Robson (AIMS).
At this event we will showcase and learn from the research of our 5 Innovation Associates undertaking their PhD programs in collaboration with various industry partners. You will be joining a diverse audience of participants where we aim to:
1. Introduce the opportunity and sector benefits of solving industry based water management problems through cutting edge research and water modelling tools
2. Promote the opportunity of the Innovation Program to welcome other HDRs to participate in this network activity
The Full Program schedule is also available at this link - click to open here.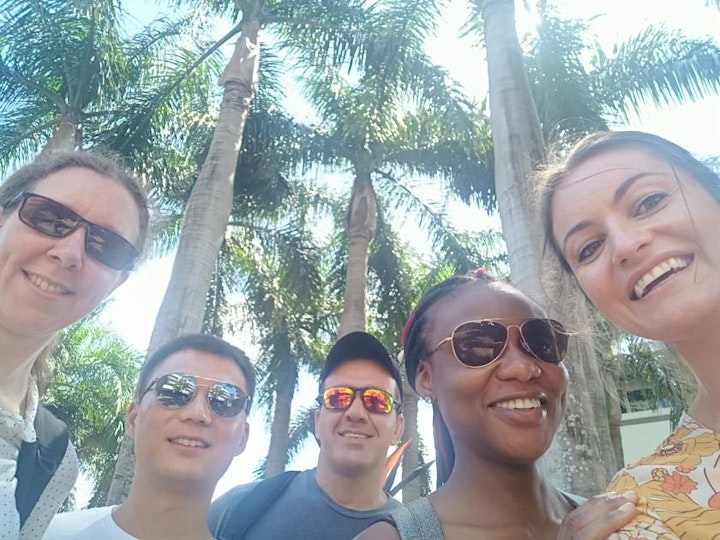 We invite you – our audience - to join our full day event, which has been developed to match the interest of:
• Existing QWMN participants who are eager to hear more about the Innovation Program and the ways in which applied research and water modelling tools are being developed and used
• Colleagues from Local and State Government, Water Utilities, Regional NRM groups or consulting companies who would like to hear about the range of applied research collaboration opportunities that can be taken advantage of with this approach
• Researchers and HDRs – whether existing or prospective students or supervising academics who might like to be part of an extended Innovation Program
The Program on the Day
The activities on the day include:
(a) A mix of presentations from:
The 5 Innovation Associates and Industry Partners as they explain the problems at hand and the way they are using applied water modeling research to address them
Research leaders as they showcase how research into various aspects of the water cycle and landscape management has benefited from the use of modelling tools and in doing so has helped contribute to solving a broad range of water security, landscape and waterway management needs. Joining us are:
Prof Ana Deletic - Executive Dean Engineering- QUT
Prof Zhiguo Yuan - Director of Australian Centre for Water and Environmental Biotechnology - UQ
Prof David Hamilton - Deputy Director Australian Rivers Institute - Griffith University
(b) Interactive workshop activities to get feedback on how collaborative research can be enhanced to meet your water management challenges and how research scholars (HDRs) can be linked with our Innovation Associates and Program
(c) Ongoing networking with the diverse industry wide participants and displays before, during lunch and other breaks and at the end of day networking drinks and canapés
(d) View the engaging information on the QUT globe, including various modelling outputs

Meet our Five Innovation Associates
Chinenye Ani (James Cook University, The Australian Institute of Marine Science and C2O Consulting) - Investigating the impacts of the temperature dependence of Trichodesmium on the timing and distribution of Trichodesmium blooms in the Great Barrier Reef - Chinenye is a Nigerian born, mathematical scientist who's background includes applied mathematics in nuclear fusion. Her current research includes the use of high performance computers (HCPs) to analyse the nitrogen budget in the GBR marine environment and aims to improve the accuracy of climate scenario predictions. She enjoys contributing to such an important field of work and hopes to inspire other young women to pursue a career in STEM.
Laura Bellis (Queensland University of Technology and Queensland Department of Environment and Science) - Understanding the interactions of terrestrial groundwater dependent ecosystems (GDEs) with groundwater - Laura began her career as a consultant hydrogeologist in the UK. After observing the lack of data to support the protection of GDEs when deciding on resource allocation, she resolved to find a solution. Much of Laura's work currently involves field monitoring of rainfall, water quality, vegetation growth and sap flow. Her data will be analysed to generate more accurate evapotranspiration estimates and its impact on groundwater resources.
Chao Deng (Griffith University and Gold Coast City Council) - Integration of remote sensing and modelling techniques for water resource assessment in a subtropical catchment - Originally from China, Chao travelled to Mexico for his Masters in catchment hydrology before making his way to the Gold Coast for his PhD. Chao is taking this opportunity to integrate his knowledge in remote sensing, hydrology, and environmental systems and model future water security and nature conservation for the Gold Coast region.
Cherrie O'Sullivan (University of Southern Queensland and Bureau of Meterology) - Investigating modelling methods to improve water quality forecasting of ungauged Great Barrier Reef catchments - Cherie is a Noosa local, passionate about water and the environment with a background in local government environmental management. Cherie is currently using spatial data mapping and AI pattern recognition to "match-make" between monitored catchments and those with no data.
Filipe Pinhati (University of Queensland and Seqwater) - Unravelling the influence of scale and methodlogy on estimates of pathogen export from sub-tropical catchments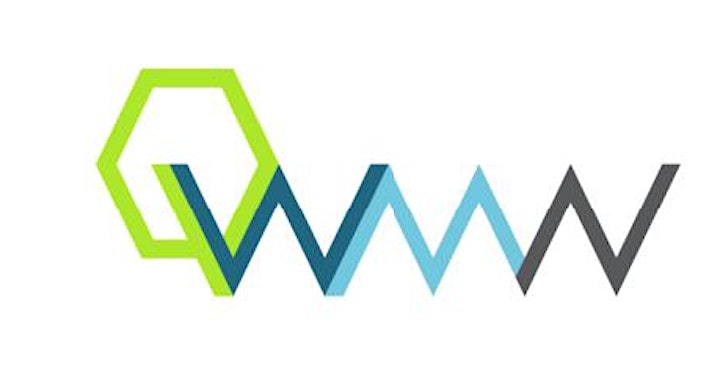 Organiser of Solving industry problems through collaborative water modelling research
The Queensland Water Modelling Network (QWMN) is improving the state's capacity to model its surface water and groundwater resources and their quality. The QWMN provides the tools, information and collaborative platforms to support best-practice use of water models, and the uptake of their results by policy makers and natural resource managers.
The QWMN:
addresses the critical strategic gaps and weaknesses in water models at all scales, from individual farm paddocks, through to catchments and regions

improves the integration of all Queensland hydrology, groundwater and water quality models—including Great Barrier Reef models—and the consistency of modelling practices across the state

integrates environmental monitoring activities with water modelling, particularly in priority catchments and basins

identifies innovation, research and development opportunities to improve the efficiency and effectiveness of water modelling in Queensland

develops a community of practice in model development that will better inform environmental resource management decision-making in Queensland.
Learn more about the QWMN at watermodelling.org.