About this Event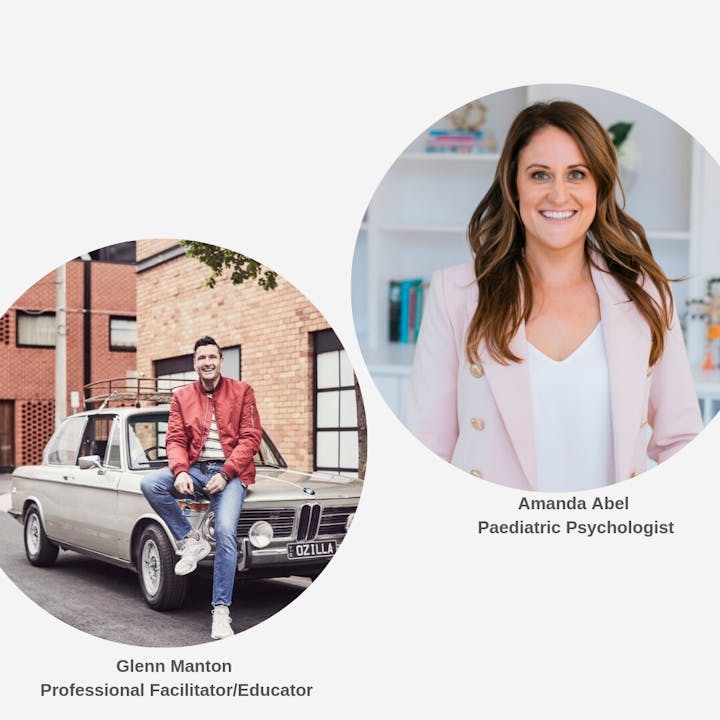 Do you worry that your divorce or separation has negatively impacted your child? Or you? Like many divorced or separated parents, you might be struggling to navigate this new parenting journey with the added pressures that come alongside a relationship breakdown. And then there's the guilt!
Most divorced or separated parents I work with tell me they just want to feel reassured that their children will be okay - that they will be ok themselves. And they are desperate for a better understanding of how to parent in this unknown territory.
It's true that divorce and separation can negatively impact our children in a variety of ways - this can be amplified by parent attitudes and behaviours.
BUT there are tools you can use to minimise the effect of divorce or separation and encourage better adjustment for your kids… SOLO – parenting conversations for separated mums, is the perfect event for you to learn how to help your kids through or after divorce or separation.
This workshop was designed by myself (Amanda Abel - paediatric psychologist) and Glenn Manton (professional facilitator/educator) as parents, for parents. It is safe. Fun. Connective. Memorable.
By coming along to SOLO (a mums-only event) through guided conversations with clinical input you will:
- Learn evidence-based behaviour mangement strategies to parent effectively through and after a divorce or separation (say 'no' to parenting guilt!)
- Learn how to minimise anxiety in your children following a divorce or separation
- Learn Cognitive Behavioural Therapy (CBT) strategies that you can use as a parent to manage the many challenges that arise from divorce/separation (including how to handle parenting in high-conflict separations).
As a paediatric psychologist, I've worked with countless families who have been through relationship breakdowns. My professional experience in objectively viewing what's going on and helping families work through this challenging time with the goal of better outcomes for their children is extensive. And as a mum myself and also the child of divorced parents, I have a personal understanding of the childhood experience of divorce.
But just my clinical and personal experience isn't enough.
I've partnered with Glenn Manton, professional facilitator and educator (and a divorced parent) to co-facilitate this event with me . Glenn's unique facilitation style combined with his personal experience (having navigated a divorce whilst parenting three children) provides invaluable insight when offset with discussed with clinical knowledge and a dose of challenge and humour. Frequenting Melbourne schools to deliver powerful student workshops, he is often engaging with children who are struggling with the effects of parental separation.
If you are a mum seeking confidence in your parenting, a greater understanding of how to help your child through divorce or separation and tools about how to move forward, Solo is for you. This mums only event will promote learning, encourage reflection and provide a platform of inspiration to move forward through your parenting journey post-separation - with confidence.
About the facilitators...
Amanda Abel is a paediatric psychologist, mum, and founder of Northern Centre for Child Development (NCCD) and Hawthorn Centre for Child Development (HCCD) – multidisciplinary paediatric practices in Melbourne. Working directly and indirectly with hundreds of clients each year, Amanda's mission is for every child to achieve their best outcomes by equipping families and educators with the tools they need to help kids thrive. Appearing on Channel 7 and 9 News, regularly featuring in print media, and as a contributor to Finch Publishing's "Working Mums" book, Amanda draws on her own experiences of being a parent along with her extensive training and well-honed skill set to get children thriving. Having worked with children of all ages over the past 20 years and as a psychologist for the past 10 years, Amanda loves building the confidence of the adults in the lives of children so that they can connect meaningfully and help them reach their full potential. Amanda frequently presents at seminars and conferences, most recently at the 7th annual Learning Differences convention in Melbourne and Sydney in 2019.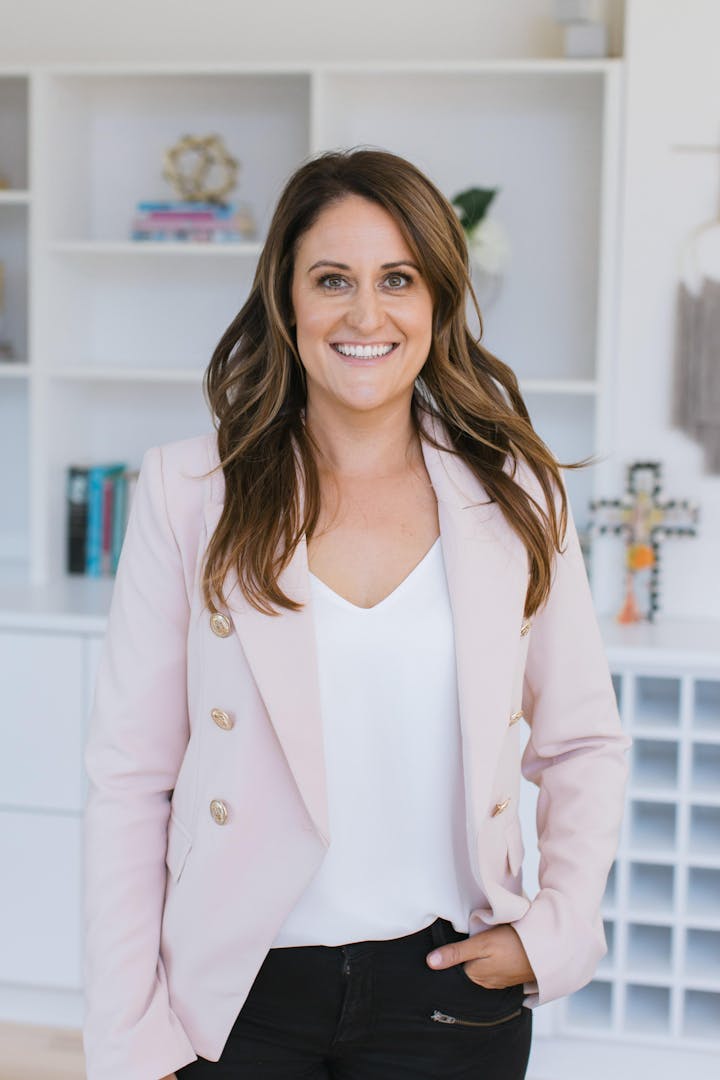 Glenn Manton is a former professional athlete turned author, media personality, youth advocate and professional speaker. In 1999 he co-founded Whitelion, a not-for- profit organisation assisting youth in crisis within the juvenile justice system and beyond. Glenn has been engaging with students and staff in school based settings with workshops for 20 years. Each year over 100 private and public schools alike trust Glenn to educate and entertain their students ensuring personal development days and retreats are successful. Glenn's media credits include stints on The Footy Show, Vega 91.5, 3RRR and various Foxtel programs, his own shows at the Melbourne Comedy Festival and Fringe Festival, as well as regular columns for The Age and MX newspapers. He has just written he latest book 'Put your damn phone down'. Glenn is a father to three and his passion for working with youths is reflected in the consistently positive feedback he receives for his unique and engaging workshops in the public, private and catholic education systems.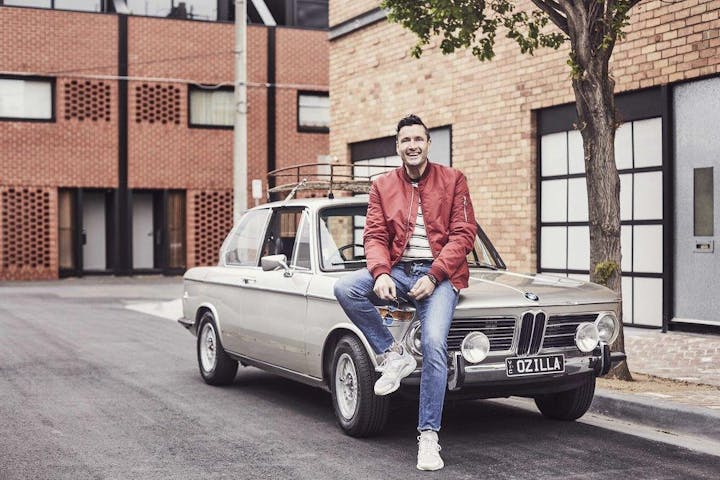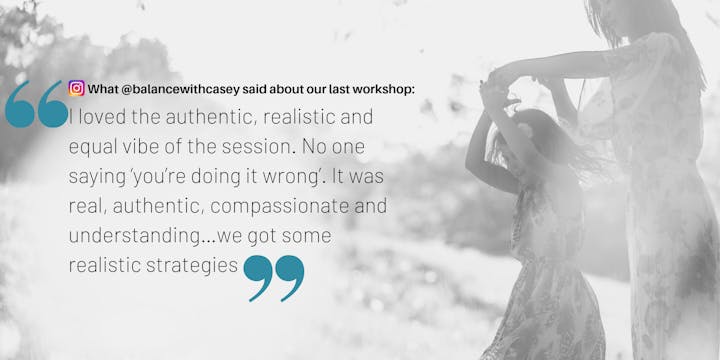 Book now to get your ticket to this intimate event. And for the dads out there - stay tuned for SOLO for dads....coming soon!