SolidFacts UserGroup Meeting #4 - 2014

Wednesday, 10 December 2014 from 6:30 pm to 9:30 pm (AEDT)
Event Details
AGENDA:
6:30pm – 6:45pm
Meet at the South Oakleigh Club – Welcome


6:45pm – 7:30pm
Presentation 1
SolidWorks Macros… who, what, when, why and how!
Adrian Connard (Field Engineer - Intercad)


7:30pm – 7:45pm
Sponsor Presentation
Patent or Design Patent, which is best for you?
Ben Mott (Patent Attorney – Wadeson)


7:45pm – 8:15pm
Food Served, Lucky Door Prize


 8:15pm – 9:00pm
Presentation 2
Secrets of SolidWorks 2015 Revealed.
Alex Henry (Territory Technical Manager - SolidWorks)


9:00pm – 9:30pm
Questions and Answers – General Discussion
NOTE: Please print and bring along your ticket which will be emailed to you on completion of registration.
 
---

A Word from your committee:
Well it's that time of the year again, yes it's time for another SolidFacts UserGroup Meeting. Actually this is our final for the year, closing out what has been a wonderful calendar of events for 2014. And what better way to close off the year than with an event at the South Oakleigh Club!? Thankfully we've a star studded line-up for this event.
Kicking off the evening is Adrian Connard, Field Engineer at Intercad. A long time SolidWorks user, Intercad employee and supporter of the SolidFacts User Group he's also one of very few in our region to be awarded the status of Elite Application Engineer (you need to know everything about SolidWorks just to be considered for this). Basically, when all hell breaks loose (in the context of SolidWorks) Adrian is the guy you want at your side. On the night Adrian will go over the what's and why's of SolidWorks Macros. If you've ever wanted to learn how to automate your SolidWorks workflow then this is the session for you. Consider this a primer where we'll learn how to record, write and modify our own Macros using tools that are available to all SolidWorks users.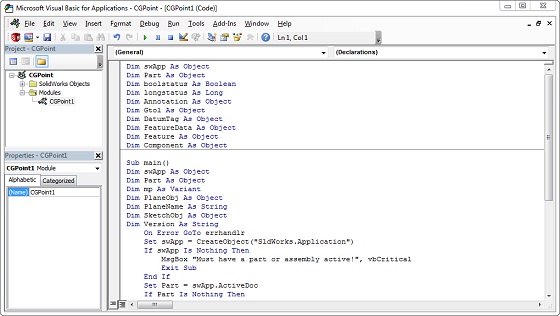 For those of you who have attended previous events Ben Mott will need little introduction. For the rest of you Ben, Patent Attorney/Principal at Wadeson, has been a long time attendee/supporter and now a sponsor of the SolidFacts User Group. A Mechanical Engineer who has gone on to practise Patent Law, Ben is the man in the know when it comes to protecting your intellectual property. His presentation this evening will look at the differences between Patents and Innovation Patents and will give you better insight into which one is right for you. There will be ample opportunity to pick Ben's brain to ensure that your designs and innovations are kept out of the hands of your competitors.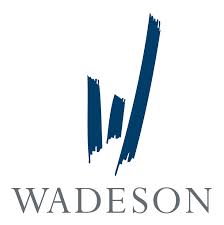 Lucky last presentation for the year will be conducted by Alex Henry or SolidWorks fame. Alex is the technical face of SolidWorks in Australia and New Zealand many of you will have seen at previous SolidWorks events. He's already presented to the group earlier in the year and thankfully he agreed to return and show us some of the hidden secrets of SolidWorks 2015. It's also a rare opportunity to talk to a SolidWorks employee directly about the software and how you use it.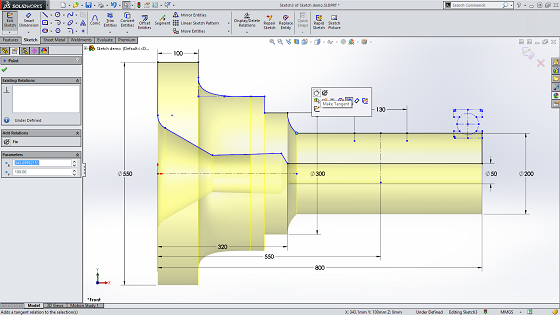 As if you need any more incentive to show up we're also giving away a number of Lucky Door Prizes. To be in the draw for this, and the other prizes, you must print and bring your ticket to the event. No ticket no prize. 
Don't mistake this for a sales event. Keeping with a revised format started this year the presentations are focused on the technical aspects of SolidWorks.

A quick reminder that this too is a free event but due to space limitations places are strictly limited so get in early and register now. 
REMEMBER: Please print and bring along your ticket which will be emailed to you on completion of registration.
Don't forget to forward this to your friends and work colleagues so they can sign up to our mailing list and be invited to our future meetings!
http://www.solidfacts.org.au/subscribe/

Check out our facebook page to keep the conversations going:
http://www.facebook.com/groups/solidfacts/

Also check out our LinkedIn page as well :
http://www.linkedin.com/groups/SolidFacts-Victoria-SolidWorks-User-Group-4681662

See you there!
Cheers
Alby, Duncan & Matt
SolidFacts is proudly supported by:
When & Where

South Oakleigh Club
1 Victor Road
Bentleigh East, VIC 3165
Australia

Wednesday, 10 December 2014 from 6:30 pm to 9:30 pm (AEDT)
Add to my calendar
Organiser
SolidFacts is an active, independent, non-profit User Group for SolidWorks, its third party related software and general manufacturing in Australia.  The group has been in operation since December 1997.
Our Aim is to provide relaxing and technically informative meetings and to help promote the exchange of knowledge with in the Solidworks user community.
SolidFacts meetings are scheduled once every three months. The meetings attract users from a wide range of backgrounds and industries.