Multiple Dates
[SOLD OUT] WED 26 SEP: A Midnight Visit (Preview*)
Description
Welcome, please do come in. We are so very sorry for your loss.
While you are waiting on the casket, perhaps you'd like to step this way and take a journey with us . . . A journey to the edge of madness.
Be seduced by your imagination and explore a dreamworld of shadows, obsession, guilt, foreboding and impermanence. Is it a nightmare, a remembering or a premonition?
'Is all that we see or seem,
But a dream within a dream?' - Edgar Allan Poe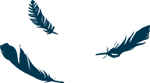 An immersive experience like no other - part choose-your-own-adventure, part performance, part playground, part sound world - with over 30 rooms to explore freely and a cohort of troubled characters to encounter on your journey. An ever changing dream inspired by the works and worlds of Edgar Allan Poe.
Do you dare? After all, fortune favours the bold!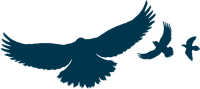 A Midnight Visit is in Sydney from late September. Limited residency.
No two visits are the same and you are encouraged to move through the spaces at your own pace. Your visit will last 60 - 90 minutes. Imagination and curiosity will define your experience.
You must be aged 15+ to attend A Midnight Visit. If you have accessibility requirements, please contact us.
amidnightvisit.com
*Please note that this is a PREVIEW session. Previews allow us to continue to design the experience with the benefit of an audience. Previews are a work-in-progress, are similar to a dress rehearsal and mean you may not experience all aspects of the journey. Because of this, previews are priced much lower than a standard ticket in season. The season commences on Wednesday 3 October.