About this Event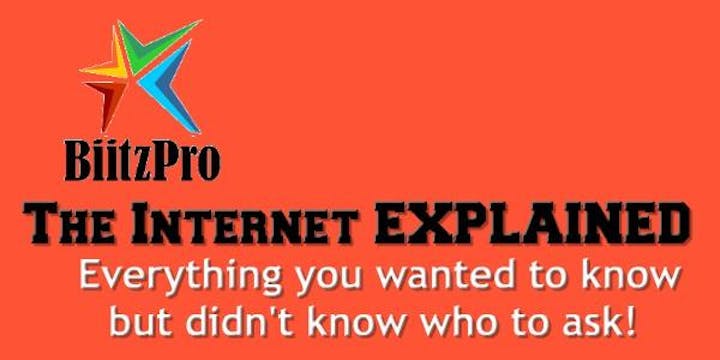 The Everyman's Complete Guide to the Internet 2019:
Never feel left behind again!
Designed for all levels of expiernce from those who know the GREEN BUTTON is ON! through to people wanting to have fun, help a cause or make a profit from the Internet [become an influencer] this evening session will give you all the answers tou need and many more...
Your presenter, Wayne Mansfield, is just back from being the Teacher in Residence on the cruise ship, The Spectrum of the Seas, where he shared this information with guests as they cruised from Barcelona to Singapore over, a month.
Just who is Wayne Mansfied?
According to the UK's Rise Social Media Influence Register, he is among the Top 100 Influencers and Teachers in the world for Social Media Marketing.
What type of support material will there be?
You will get The "Full Quid", as us Aussies like to say, a comprehensive workbook plus access to the Six Part support Certification Program delivered over the Internet all included as part of your registration of just $125. However, you will be inspired by the 3 hour evening session to use your new knowledge and become active with the internet of 2019
Are you interested for FUN, CAUSE or PROFIT
If you are interested in learning the internet for FUN - that is keeping up with family friends and fellow travellers, there is a section just for you.
Many people want to spread their thoughts on a CAUSE that is close to their hearts - like the SAVE the BILBY CAMPAIGN, maybe it is a GO FUND ME campaign for a Sick Little Girl, possibly the replenishing of Water Suplies in Rural INDIA or perhaps, recording the history of MUSIC in your State... the understanding how the Social Media Platforms work and accessing Crowdfunding platforms.. will rocket charge your CAUSE.
Wayne will explain this and more! After the session, you will be able to support your CAUSE using the tools of the 21st Century.
Ahh and then there is PROFIT!
"Nobody told us that you could actually make money using the internet." Influencers are self publishing books, selling T Shirts online and much much more!
Learn to become an influencer of others, whether it is about your favourite wine of choice, travelling as a single person, or being the Santa Clause of choice for Disadvantaged Kids across the globe, you will find the guidelines of how to become involved.
Maybe with all the termoil in the world, it could be just to earn enough EXTRA income so as NOT TO DIP INTO your retirement nest egg.
Should you use:
Twitter
Facebook
YouTube
Instagram
or
FACEBOOK
Well, you go where the crowd is,
so you might need to use them ALL!
And unlock the mystery of the HASHTAG#
which allows you to "steal influence" and
Spread your message far and wide
Okay what are the details?
The session is on in Bunbury and Busselton
Monday August 19th, 2019: Bunbury Regional Centre
Thursday August 22nd,2019: Busselton CRC Centre
From: 6pm to 9pm with tea,coffee provided
Registration is just $125 per person which includes at no extra charge the 6 part support program if you wish to continue you internet education.