Learn how to make your own Mozzarella, Haloumi, Feta Cheese, Sourdough Bread & other Lactic Fermented Foods
About this event
Saturday 31 Oct, Peregian Beach
09:30 - 12:30 Mozzarella, Haloumi & Feta Workshop
13:30 - 16:30 Sourdough Bread & Lactic Fermented Foods (Vegan Friendly)Workshop
Cheese glorious cheese!!!🧀
Stop spending good money on cheese when you can make your own.
Mozzarella, Haloumi, and Feta are three fresh cheeses that you can learn how to make in your own kitchen without specialised equipment.
You don't need your own cow to make cheese as shop-bought milk will work just as well. This workshop is aimed at the beginner and you will soon see that it's quite easy to make your own delicious cheese from shop-bought milk.
Learn also how to make your own delicious sourdough bread, wraps, sourdough crackers, and fermented foods inc. sauerkraut, fermented bean pate, tomato sauce, and fermented fruit paste (vegan friendly). Included in this workshop is how to make easy sourdough bread from scratch and how to create living throbbing with probiotic life lactic fermented foods. Everyone takes home a loaf of bread to bake at home that evening.
If making your own cheese & bread intrigues you, then you can learn how to make your own Mozzarella, Haloumi & Feta Cheese, Sourdough Bread, and Other Fermented Foods in two 3 hour workshops with Permaculture Realfood.
These workshops are aimed at the beginner.
All these foods will greatly increase the health of both you and your family as they taste the delicious creations you will soon be making for them.
Refund Policy
We have a no refund policy but if circumstances change due to COVID-19 regulations, there will be a postponement of the workshops with a new date selected or money refunded according to people's wishes.
Mozzarella, Haloumi & Feta Workshop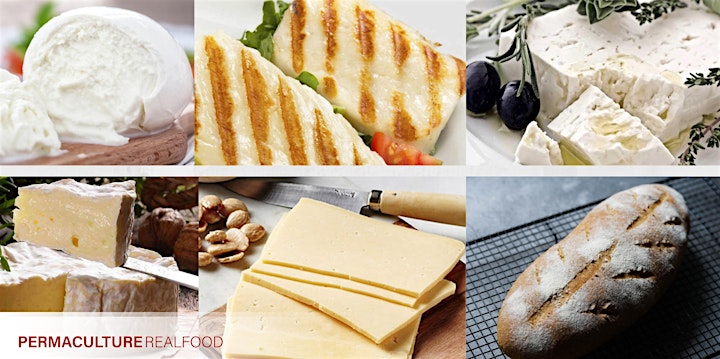 Lactic Fermented Foods Workshop (Vegan Friendly)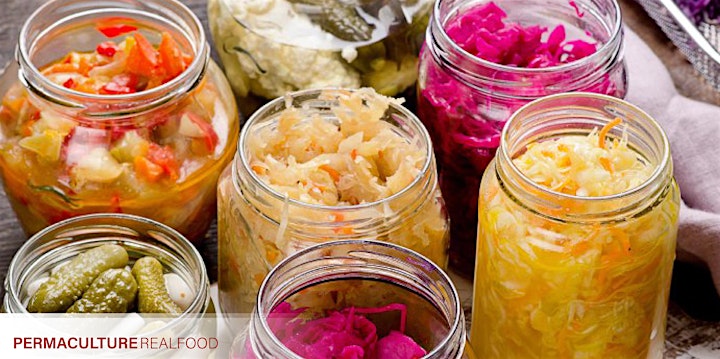 Here's what some of our recent new cheesemakers and fermenters said about their workshops;
The 3 workshops over the past couple of days were so well organised and run. You have such a depth of knowledge and a wonderful teaching style which made it so enjoyable and easy to understand. I feel totally inspired by what I have learned and can't wait to start making my own ferments and dairy products. Thank you"
Emily
"Just want to say how wonderful this course was. My attempts on making the food have all worked out so far. I just loved it and would recommend to anyone that cares about their food to get more fermented food into their diet." Rita"Went to the whole day sourdough, brie, feta, etc workshop at Cooroy last weekend and highly recommend this. Elizabeth is so knowledgeable plus really easy to follow and makes the task at hand so much less daunting. Had a really inspiring day."
Connie
Organiser of SOLD OUT-Cheese, Sourdough & Lactic Fermented Foods Workshops
I have been living the self sufficient life for twenty years and I decided it would be good to pass on all those skills that I learned to those in the community that want to do likewise.
Being able to successfully grow and produce your own food will bring many advantages including saving on the family food bill, having fresh organic produce available all year round and having food security.
Fermenting your food such as sourdough and cheese making has many health advantages and at the same time is reviving forgotten skills from the past.