About this Event
Jericho Road Clothing & Kalfresh Vegetables present: THE VEGETABLE EDIT
Join us in Australia's carrot capital for our latest – and dare we say boldest -  carrot collaboration.
Carrot Couture, an exclusive event where food meets fashion
Join us on the farm for the CARROTwalk Show.
Be the first to see Jericho Road's exclusive new vegetable range, followed by drinks, and gourmet nibbles prepared by Kate Raymont, who will showcase amazing Scenic Rim ingredients, with a healthy dose of veggies. Naturally.
Ticket prices includes drink on arrival, CARROTwalk show, gourmet nibbles by Kate Raymont and a goodie bag to take home.
The range will be available for purchase on the evening, you'll could be the FIRST to get your hands on it.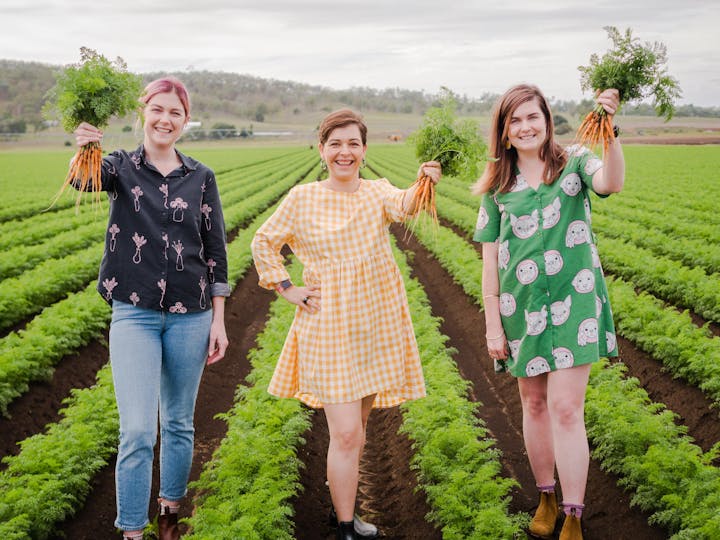 TOP 10 REASONS YOU SHOULD BE THERE:
1. Bragging rights for being at a WORLD-FIRST event 🌏. ✔️
2. Fashion parade and BIG REVEAL of new clothing range by Jericho Road Clothing in their signature fun, vibrant, unique and totally wearable style? ✔️
3. Set on a beautiful carrot farm in the Scenic Rim? ✔️
4. Bubbles 🥂? ✔️
5. CARROT BEER 🥕🍺? ✔️✔️
6. Delicious and bountiful food from Kate Raymont The vintage pickle 👩🏼‍🍳? ✔️
7. Sunset carrot selfie opps 🥕🤳🏻? ✔️
8. Goodie bags (what's a fashion show without one?) 🛍 ✔️
9. Be the first to buy the new range AND with a cheeky discount on the night? 🥳 ✔️ and ✔️
10. Perfect warm up event for Scenic Rim Eat Local Week? 💃🏻🕺🏻 ✔️
We CARROT wait to meet you all for a fun night to remember.
p.s. no trucks were scratched in the taking of this photo. Gav is busy polishing up the Kenworth ready to play a leading role in the fashion parade. 😉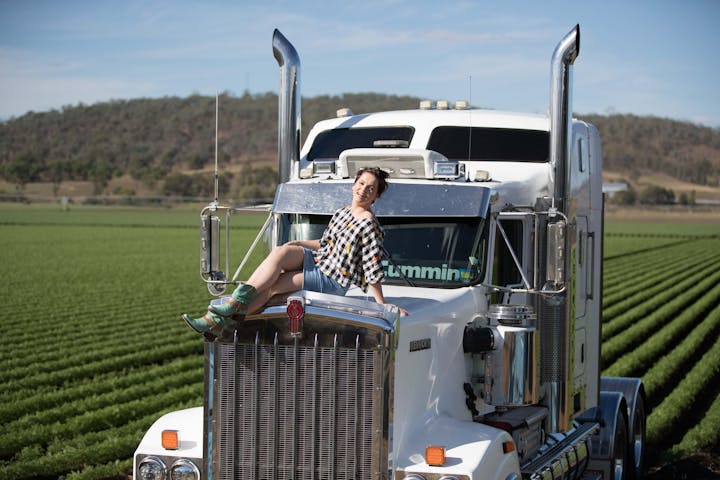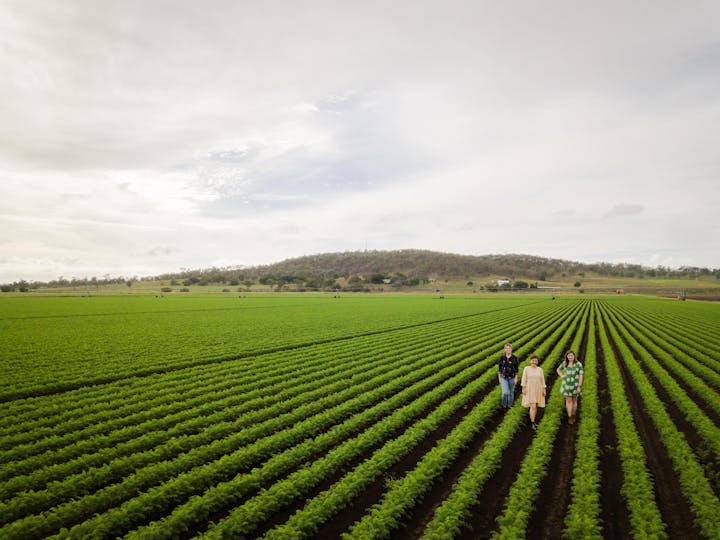 Jericho Road Clothing is powered by Brisbane sisters Chloe and Kate. They're country girls, known for their fun, bold use of colour in their edgy limited-edition designs.
Kalfresh Vegetables is powered by farming fanatics, known for their dedication to growing and promoting Australian vegetables any way they can – at the shops, in beer, vodka and now through clothes!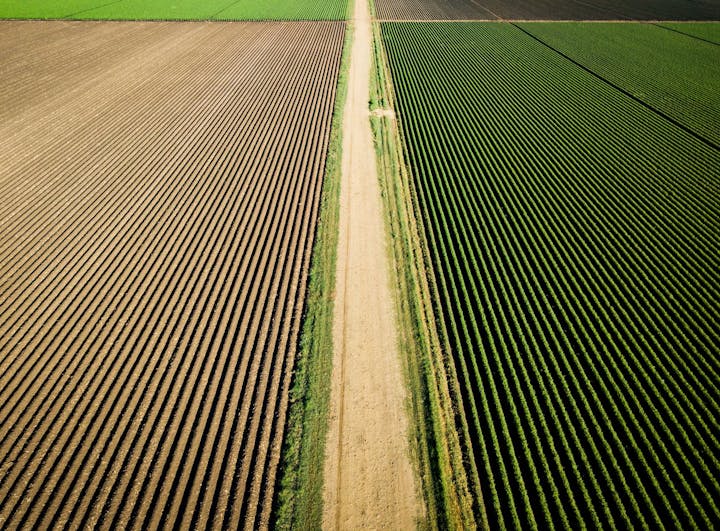 Join us on the farm for a fashion show like no other!
p.s. actual location of this fashionable farm event will be shared closer to the event.