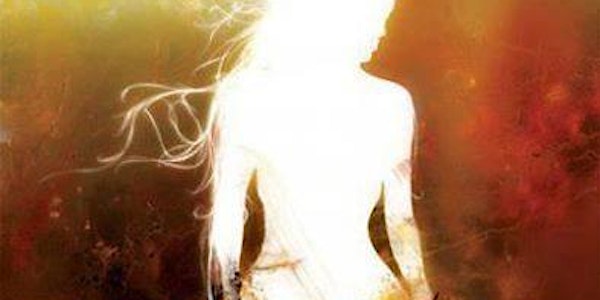 Solar Plexus Journeying Chakradance – The Key to reclaiming your power
Event Information
Location
Raw Mojo Chakradance Studio
4A Canterbury Rd
Toorak, VIC 3142
Australia
Description
The Solar Plexus Chakra – The Key to reclaiming your power
Your solar plexus chakra is your one-way ticket to discovering your own personal power and will. It is located between your navel, and the base of your sternum. You may feel it as an energetic space around your diaphragm.
It's called Manipura in Sanskrit, which means lustrous gem. When Manipura is activated, our whole system becomes fully energised, which in turn fires up our power, drive and sense of purpose.

Fire is the element associated with the solar plexus chakra. And just as fire burns and generates energy, so the solar plexus fuels our metabolism.

When we bring balance to this chakra, we can begin to experience a true inner strength and authentic power while moving away from the unhealthy desire to gain power over others. This creates a more relaxed and spontaneous life, powerful but free.

When we balance the solar plexus chakra, we accept who we truly are – and accept others for their true selves too.
Chakradance is a powerful and authentic healing dance practice to promote that wonderful state of calm vitality known as well-being.
Practising Chakradance can help tune and balance your whole body/mind/spirit system using spontaneous dance, guided imagery and music that resonates deeply with each in turn of the seven major chakras.
Some who have experienced it claim it has transformed their lives; others simply that they enjoyed it hugely. Why not try it for yourself?
Journeying is a series of 7 monthly workshops (one for each chakra). Each workshop runs for 2 hours.
Come to all seven or the just to the chakras that appeal to you.
Each workshop begins with an opening meditation, then a warm-up dance which is more dynamic in feel, a mini dance through all 7 chakras, then a meditation leading into each specific chakra, a longer dance journey, mandala art, and finally a closing meditation.
Are you ready to journey deeper?
Sunday 12 November - Solar Plexus Chakra

Sunday 10 December - Heart Chakra

Continuing in 2018

Sunday 21 January - Throat Chakra

Sunday 18 February - Third Eye Chakra

Sunday 18 March - Crown Chakra

Please arrive 5-10 minutes early so we can start on time
Cancellation:
I understand sometimes unexpected things crop up, so if you can't make the class please let me know ASAP.
I have a no refund policy but in certain cases I will offer you a chance to attend another class in exchange for your purchase.
Date and time
Location
Raw Mojo Chakradance Studio
4A Canterbury Rd
Toorak, VIC 3142
Australia