A free information night on how Inner West Community Energy can help you install quality rooftop solar at a fair price.
About this event
Interested in installing rooftop solar at home in the Inner West but don't know where to start? If that's you, this free event at Club Five Dock RSL on May 25 will be the place to be.
You accept that going solar is a great thing for the climate and you know it'll save you money on your bills but you're not sure how much it costs.
How big a system do I need? There are a lot of bad stories about solar installers, so who can I trust to do a decent job? Can I put solar on a slate roof? Are batteries worthwhile?
All these questions - and more - will be covered at Inner West Community Energy's next Solar Information Night.
Inner West Community Energy is a local not-for-profit community group set up three years ago to help households install rooftop solar so they can cut their power bills and help the environment. They've facilitated more than 110 households install solar PV worth more than $1 million.
The session will start at 7pm and run till 8pm. You'll hear how Inner West Community Energy offers free guidance towards ensuring you get the right system at a fair price, and you'll be able to ask questions of one of the most experienced solar installers in Sydney.
So, grab a drink and settle in to hear how IWCE can guide you on your journey to quality rooftop solar.
For further information, contact project manager Gavin Gilchrist at gavin.gilchrist@innerwestcommunityenergy.org.au.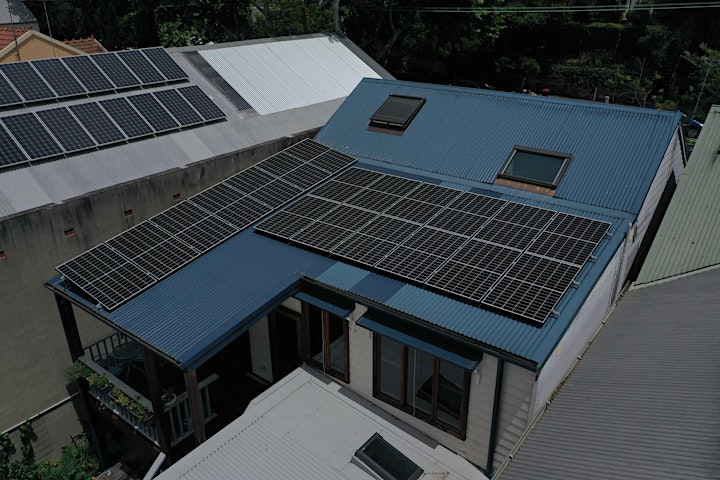 Organiser of Solar Information Night: free advice on installing rooftop solar
Introducing a new community energy group in the Inner West, helping households and small businesses install solar PV.
We're Inner West Community Energy, locals who've set up a not-for-profit association to promote solar here in Sydney's Inner West. Fed up with the the lack of federal and state government action on energy and climate, we've taken the matter into our own hands.
Solar energy is clean energy, it's good for the climate, it promotes local jobs, and it saves people money.