Event Information
Location
VIVE Cooking School
61-71 Mentmore Avenue
#18
Rosebery, NSW 2018
Australia
Live in Sydney's inner southern suburbs and want to install solar? Learn how our community energy group can help make it happen.
About this event
Our first Solar Information Night for residents in the southern parts of the City of Sydney council area will be on Monday, February 21… and the venue should be great fun.
It'll be at the Vive Cooking School, in the middle of the super-cool Cannery food and bar precinct on Mentmore Avenue, Rosebery.
If you're a resident of Rosebery, Beaconsfield, Zetland, Alexandria or Zetland, keen to install solar PV but don't know where to start, this event is especially for you.
And it's free!
Oh, and if you've got an ancient hot water system that you fear is about to die, we'll offer advice on how to replace it with a super-efficient new heat pump system, too.
Our popular Solar Information Nights cover who we are at Inner West Community Energy and how we can help, then it'll be over to you to fire questions our way, such as "How much does quality solar really cost?" "What's the difference between a string array and a microinverter?", "Do solar panels need maintenance?", "Are there some roof types that aren't suitable for solar panels?", "What brands of panels do you recommend?", "Are batteries worthwhile?", "Am I going to be charged for feeding solar energy into the grid?"
We challenge you to think of a question one of our preferred solar installers can't answer!
Inner West Community Energy is a four-year old community not-for-profit group working hard to increase the uptake of solar energy in our neighbourhood. To date we've helped 144 households install residential solar with $1.3 million.
The Solar Information Night will start at 7pm and run till about 815.
Numbers are limited.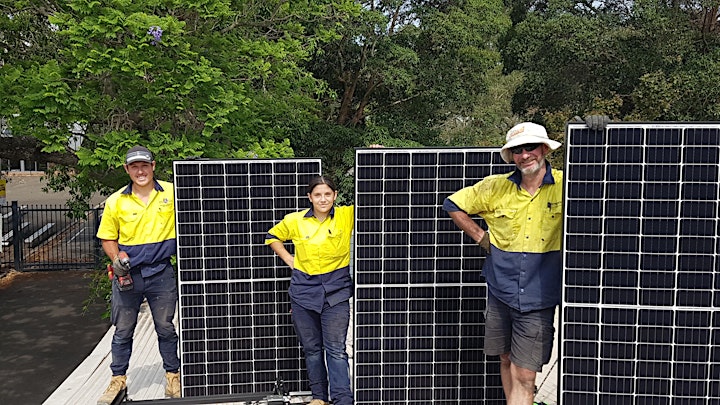 Date and time
Location
VIVE Cooking School
61-71 Mentmore Avenue
#18
Rosebery, NSW 2018
Australia