Description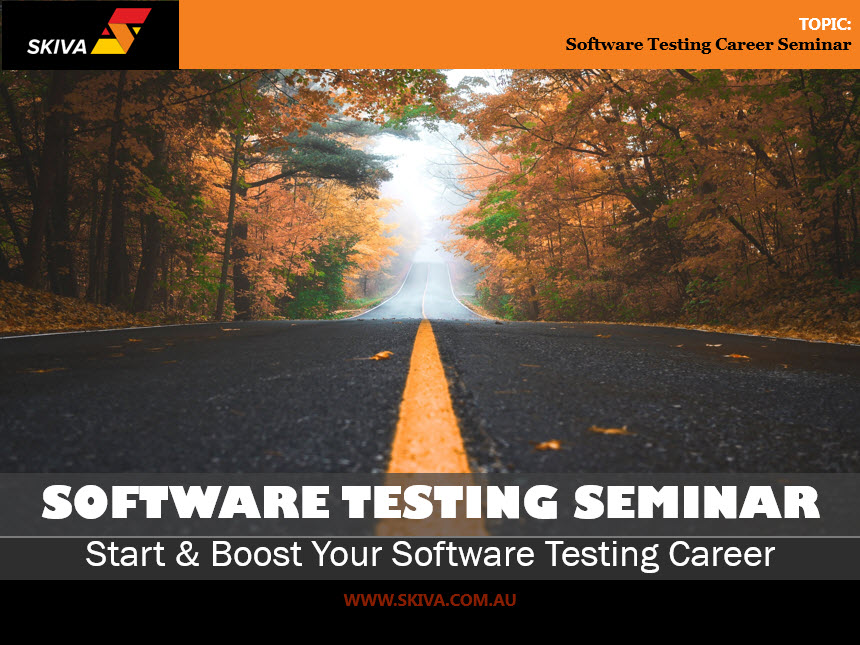 Want to Radically Transform your Career and Life?
Reach the true potential and clear the barriers.

Dear Fellow Members,
Are you confused with your what you know about software testing?

Do you want to know the big picture and full eco system and lifecycle of testing?

Want to get proper direction on the fundamental processes, tools and testing types ?
If your answer is Yes to any of the above, then don't miss this semminar.
This Software Testing Technical Seminar is for those who have made a decision to start their career but would like to further know what are the testing types, what is the life cycle of tesitng in the project and what tools are available in the market and what is in demand right now.
We wanted to have this opportunity to have real conversation with YOU. That's right. The discussion to explain you that it is not all compliateed and definitely not a rocket science. Anyone can learn software testing.
Our mission is to help you learnn the big picture if you are not sure with the skills or the processes of thes testing that you can be fit for or not. We've helped others do it and it is definitely possible for your too.
We are looking forward to see you in the event and help you go to the next level and take appropriate action that is required. So, please enrol for this event now and open and unlock your opportunities.



WHO SHOULD ATTEND THIS SEMINAR
This seminar will help the below audience...
Who don't have IT Experience but would like to get started in Software Testing

Who don't have field experience and would like to start their career in Software Testing

Who want to know more about testing tools, processes and different testing types
TOP REASON PEOPLE ATTEND THIS SEMINAR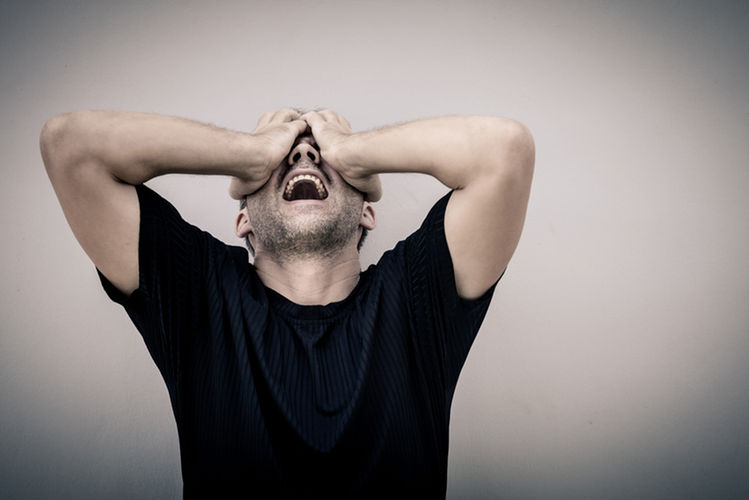 A lot of people think that they are not sure if testing is for them and what goes in the software testing job.
1. I do not have IT Background but would like to know the details of the Software Testing Job
I'm really ready to be able to work in the IT, however, I don't have the background. I am passionate about this and I believe I am smart enough. However, I do not have clear direction neither I am sure if I can do this. I would love to if someone can guide me in the proper direction and clear my doubts, fears, frustrations, questions and confusions.
2. I have IT background but I do not have work experience for Software Tester
I have studied IT for years and have done my bachelors and/or masters degree for years. However, I do not have any industry work experience at all. I know I have the potential and correct attitude but need to get some ways to get work experience. I would if I can find some ways of getting some real world experience based on my education.

3. I have IT Background as well as the experience overseas but still not getting opportunities
I have the required study background and also the experience but still I am not cracking the deals. I am not getting enough opportunities and I believe there is something missing but I don't know why. I believe there are too many factors that may be causing not getting job opportunities but I need someone to connect the dots for me so that I can focus properly and get back to my career that I have been pursuing for years and don't have to leave it.
SEMINAR AGENDA
The seminar will cover the following points:
What is Software Testing & Why is it required

Types of Software Testing

What is Test Plan, Test Suite and Test Cases

What are the test design techniques

How to report defects during testing

What are the tools you will require in software tesitng job

The Eco System of tools used in the software testing

Introduction to Software Testing & Challenges in testing
WHAT PEOPLE ARE SAYING
"Great work, guys! Such a great relief after having the big picture clear ! I like the way seminar covered all the topics that I have been unsure about; along with the explanation of what is the eco system of the tools that will be required for the job. Not only I met some cool like minded people in the seminar but also I learned what tools they have used and are in demand so I can upskill myself accordingly. Thank you for this seminar.
- Michael Cheng, Seminar Attendee, NSW Australia
FREQUENTLY ASKED QUESTIONS
1. Why did we organize this seminar?
This seminar is organized so that the attendees can get clear guidance and direction to underst what is softwar testing and the processes along with the tools required in the job. We would like the people to have the big picture through this seminar, attendees can learn a lot about the industry, tools and demands in the ob and also it will help them come up to the speed.
2. Is this really Free and Why?
Yes, absolutely. This is a 2.5hr to 3 hrs long seminar where we will share a massive value to the attendee's knowledge and understanding the job market and career as much as possible. After attending the seminar, some people may want to consider attending the courses if they would like to get into that direction. If they don't purchase, that is totally cool too.
3. How frequently these seminars are organized?
This seminar is held generally every second month but that depends on the requirement. There is no guaranteed time duration for it, but they are published as and when we have enough inquiries wanting to join the seminar.
4. What is the minimum age someone can attend this seminar?
We recommend the youngest age to be 12 years old.
5. Do I have to bring my printed ticket to the event?
You can bring your printed ticket or install the Eventbrite app on your smartphone. We love paperless!
6. When should I arrive?
We recommend you arrive at least 15 mins before the event starts so the registration process can be done smoothly. If you arrive more than 15 minutes after the start you will probably miss our introduction and our explanation of how our events run, so please try to be prompt.
7. What are my transport/parking options getting to the event?
Wynyard is readily accessible by public transport. It is closest to Wynyard train station. For more information on how to get there using public transport, click here.
There is no parking onsite at Wynyard. The closest car parks can be found here:
https://www.wilsonparking.com.au/find-a-park

http://www.cityofsydney.nsw.gov.au/explore/getting-around/parking/car-parks
8. I have a burning question about the event, who do I contact?
Contact us on 1300 075 482, Monday to Friday from 9am to 5pm. Or email to info@skiva.com.au
PS: The availability of seminars appointments is on a first come first serve basis. If confirmed, you will be sent an email for the confirmation for your seat. If we couldn't accommodate you in this seminar, you may have to wait for next seminar and you will be invited via email or phone call as a priority.