Description
SOFTWARE TESTING INTENSIVE (STI)
---
WORKSHOP OVERVIEW
Software Testing Intensive is for anyone who wants to get started with their Software Testing Career in IT. This will be something for the newcomers as well experienced testers who want to sharpen their skills to be job ready and improve the core testing skills. This is a fully practical course to upskill yourself with latest in the software testing and get your ahead in the game.
This course provides a comprehensive practical understanding and knowledge required to work with manual testing along with all the tools that are necessary to be a confident competent tester. You will also learn Mobile App Testing and Agile Testing and how testers get involved in Agile Testing and deliver quality output. Testers will be performing the role plays and doing extensive class activities to get the real world practice.

WHO SHOULD ATTEND
Fresh graduates who want to make a dream career in Software Testing

Anyone who has theoretical knowledge but wants to gain Practical Skills

Experienced Professionals of non-IT field wanting to switch the career

Software Testers who want to gain the latest practical skills in testing

Test professionals who want to formalize and improve testing skills

Test professionals wanting to increase their Agile & Mobile Testing skills


KEY BENEFITS TO ATTEND WORKSHOP
Learn the Big Picture for the IT projects

Understand Software Testing Roles & Challenges

Understand the Ecosystem of the Software Development

Learn Types of Testing and tools & techniques required

Learn how to create effective Test Plans & Test Strategy

Gain understanding of defect reporting and test reports generation

Understand how to test Mobile Websites & Native Apps

Importance of the Mobile Testing and Database Testing

Learn Agile Testing and Agile processes with practical training

Fundamentals of test automation with Selenium


WORKSHOP INCLUSIONS
6 Days Intensive STI Workshop with highly experienced industry professional test consultants

Full detailed course material including e-books, worksheets, videos and much more

6 Months of Free Email Support ($500 value)

Free Reattending the class within 6 months ($1000 value)

Free upgrade to material for lifetime access ($500 value)

25% off other courses
WORKSHOP DURATION

6 Weeks (1 day / week)


WORKSHOP INVESTMENT

Please check ticket price for more information, Group discounts for corporates are available.
Please emails us at info@skiva.com.au for more info .

Note: We only cater for small groups in our workshops to ensure each participant receives lots of hands-on attention and focus. Because of this, we only offer a maximum of 10 seats in this workshop. Get in early as they often sell out few weeks in advance.

WORKSHOP CONTENT


Unit 1: Getting Ready for Software Testing
Module 1 – Getting Started with Basics of IT & Projects

Unit 2: Software Testing Fundamentals
Module 2 – Introduction to Software Testing

Module 3 – Testing Types

Module 4 – Software Development Eco System

Module 5 – Test Planning & Execution

Module 6 – Test Reporting

Module 7 – Software Testing Tools

Unit 3: Mobile Testing
Module 8 – Fundamentals of Mobile Testing

Unit 4: Technical Testing
Module 9 – Load & Performance Testing Introduction

Module 10 – Web Services Testing

Module 11 – SQL for Testers

Unit 5 – Agile Testing & Automation
Module 12 – Agile testing Introduction

Module 13 – Exploratory Testing & Cross Browser Testing

Module 14 – Test Automation Tools

WORKSHOP PREREQUISITES & EQUIPMENT
Bring a laptop on the workshop days so we can dive straight into it. Also bring your love of learning, desire to improve product quality and questions for our experts.


WORKSHOP TESTIMONIALS
"Joining Skiva is one of the right things I did, at the right time. As I was looking to change my career from Application Support to Software Testing Industry and Just interacting with Skiva team members gave me the confidence and motivation as a stepping stone to the industry. Motivation is the key word for Skiva team, they are so informative and are experienced. I would recommend freshers who are looking for a career in the IT industry to join Skiva and gain practical and theoretical knowledge which will help you get a job. Thank you Skiva Team for supporting me always." - Preethi Jeram - Commonwealth Bank
"Thank you so much the Skiva for providing the training and practice at the highest level.
The company employs professionals who are keen on their work and do their best to help all the students.
Education is provided for people with a different background in an accessible way. Thanks again for a great experience and new knowledge in Testing and Quality Assurance." - Oksana Bilous - Suncorp Group
100% SATISFACTION GUARANTEE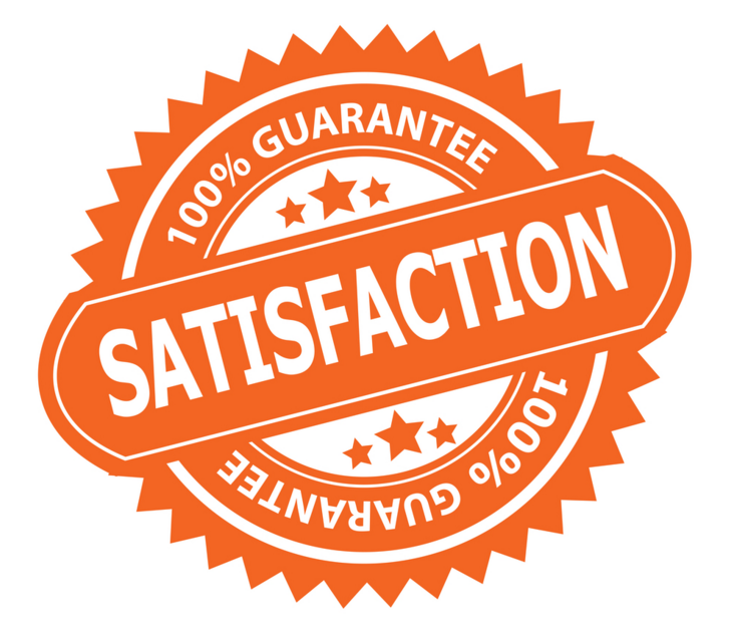 In the unlikely event that for any reason, you feel less than 100% completely satisfied with the quality of the training, then we will take every ounce of risk away from you. That's how confident we are. Try it out, watch the videos, use the worksheets, use what you learn, apply it in your skills, create the impact and outcomes you have set for yourself.
If you really give it your best shot within the first 30 days, if you've taken 100% responsibility for creating the career in testing you truly deserve, if you apply what you learn at this workshop and you decide that it's not for you, then let us know. Because we don't want anyone, not one single person to say anything other than it's been an absolutely amazing event. So if you apply what you learn and it doesn't work for you, then we'll hand you back 100% of your investment back to you.
That is our personal promise to you and you have nothing to lose except your limiting beliefs and limitations.
CONTACT US
Info@skiva.com.au or please call us on 1300 075 482
For more details, please visit the STI Website.